Our country got her independence on 15th August 1947 (which was approximately 72 years ago). Seven decades have passed by since then and even till date, certain sections of our country are still being devoid of their basic rights such as access to safe and hygienic sanitation facilities. In 1986, almost 40 years after independence, the Indian Government launched the Central Sanitation Programme, which was the first nationwide regimen to be implemented. However, even today, a multitude of issues exist, related to unavailable, unfinished, or unclean toilets across various parts of our country. According to the census of 2001, 63.6% of Indian households did not have proper toilet facilities – even though this figure reduced to 53.1% in 2011, the percentage is still considerably high in the rural parts of the country where the number is as high as 69.3%. On a broad level spectrum, inadequate sanitation facilities hugely contribute to poor health outcomes, particularly among women, as they are more prone to pathogen exposure compared to men.
Difficult On "Those Days"
Women are biologically different from men, and because of this reason, they are more affected by the unavailability of proper sanitation facilities. A proper washroom with adequate facilities is the least a woman can ask for when she's on her period. The term 'adequate' in this context stands for privacy while using it, pad-disposal facilities, availability of freshwater, cleanliness etc. After widespread debates on the same, the Government is now slowly taking initiatives to improve these conditions and make urination, defecation, and menstruation safe and hygienic for women across the rural parts of our country. In addition, other factors that restrict these women from living their lives comfortably are mostly related to socio-cultural, physical environment and social environment elements as well as personal constraints. These reasons also lead to the manifestation of specific health risks in women which extend beyond just infectious diseases, such as adverse pregnancy outcomes, depression, stress, etc.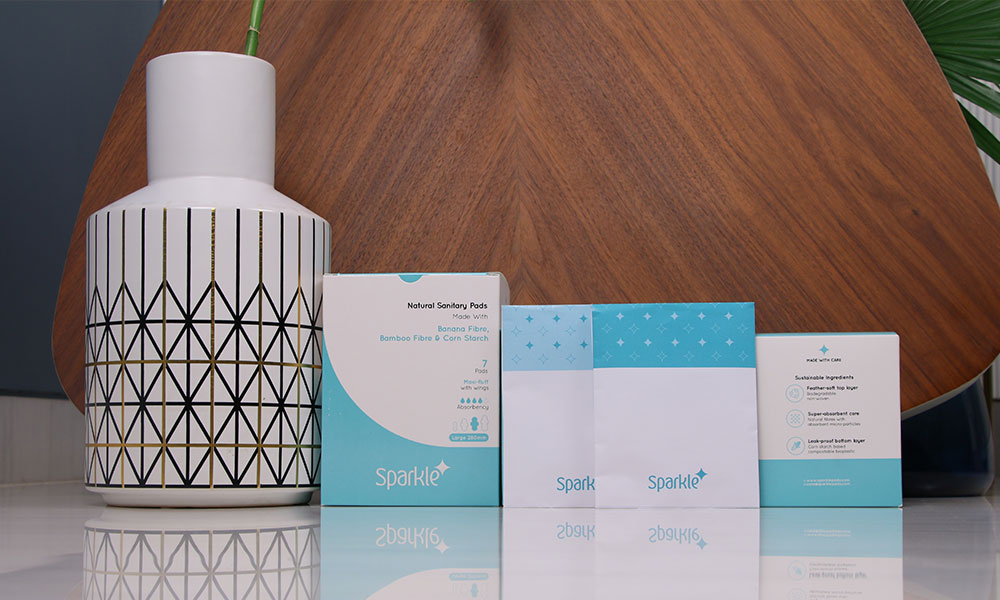 Government Initiatives
The Indian Government, under Prime Minister Narendra Modi's leadership, launched the Swachh Bharat Abhiyan in October 2014. This initiative aimed at making the country open defecation-free (ODF) and led to the construction of several latrines at public and household levels. Around 83.8 million toilets have been built so far. Circumstances have thus improved from how it was thirty years ago, but the question is – is that enough? What is the use of these many washrooms, if none of them is fit to be used? Can we consider our country 'developed' until every individual has access to these, and has been trained to use/maintain the sanitation facilities that are provided to them?
Why Do Women Use Public Toilets Less Often?
There are several reasons as to why women are not comfortable with using public toilets, some being:
Poor maintenance of the toilets
Lack of systematically designed sewage systems
Scarcity of freshwater in the area
Extra-charges levied on women
Lack of privacy and safe entrance facilities
Distance and accessibility factors
Concern for security while accessing the facility
Lending A Helping Hand
As citizens of the world's largest democracy, we need to strive towards creating an environment that is equally enjoyed by everyone. We should not only focus on building new infrastructure, but also make sure that it benefits all sections of the society equally. NGOs are raising funds to construct better sanitation facilities and improve the lives of people in rural areas. Several companies are introducing new schemes to empower people, by coming up with products and services that will help local communities in multiple ways and protect the environment at the same time. For example, Sparkle believes in establishing a circular economy that not only derives its resources from the Earth, but also provides incentives to restore these resources back by helping local communities such as farmers, underprivileged girls, small-scale labourers etc.
Foreseeing The Future
Brands nowadays are conscious about the impact they have on the sustainability of the environment. Their vision is to empower disadvantaged individuals and to make sure that more and more people are benefited from their initiatives. However, this by itself will not solve the bigger problem. These schemes are of no use if there are no proper strategies to execute them. For instance, numerous campaigns that are trying to ensure the supply of best quality natural sanitary products will not be able to generate maximum possible impact without adequate facilities to help young girls and women use these products. The success of an initiative doesn't just lie in a great idea, but rather in the greater strategies that help in implementing the same.