Eyebrows, upper lips, cheeks, chins, chest, arms, legs, or bikini lines, grooming body hair is very much part of the human beauty routine and both sexes have developed a certain preference for either grooming it or going totally au naturel i.e. letting body hair grow and remain as Mother Nature intended.
The history of how body hair grooming became a regular beauty standard and the evolution of which kind of body hair humans considered socially and culturally acceptable is quite interesting. Queen Cleopatra had all her body hair removed, including her head and set a trend where hairlessness signified high society, while women in the West were influenced by Queen Elizabeth I who pioneered facial hair removal to the extent that she plucked out all her eyebrows and shaved back her hairline.
Even men had their own grooming to do: from being clean-shaven to sporting whiskers and long beards, the amount of facial hair from time to time signified masculinity, just as the removal of it became symbolic of being a woman. Little wonder then that for women especially, grooming body hair has become an issue, given the number of taboos surrounding it. But first, let us take a brief peek into the history and science of body hair.
Of what use is body hair?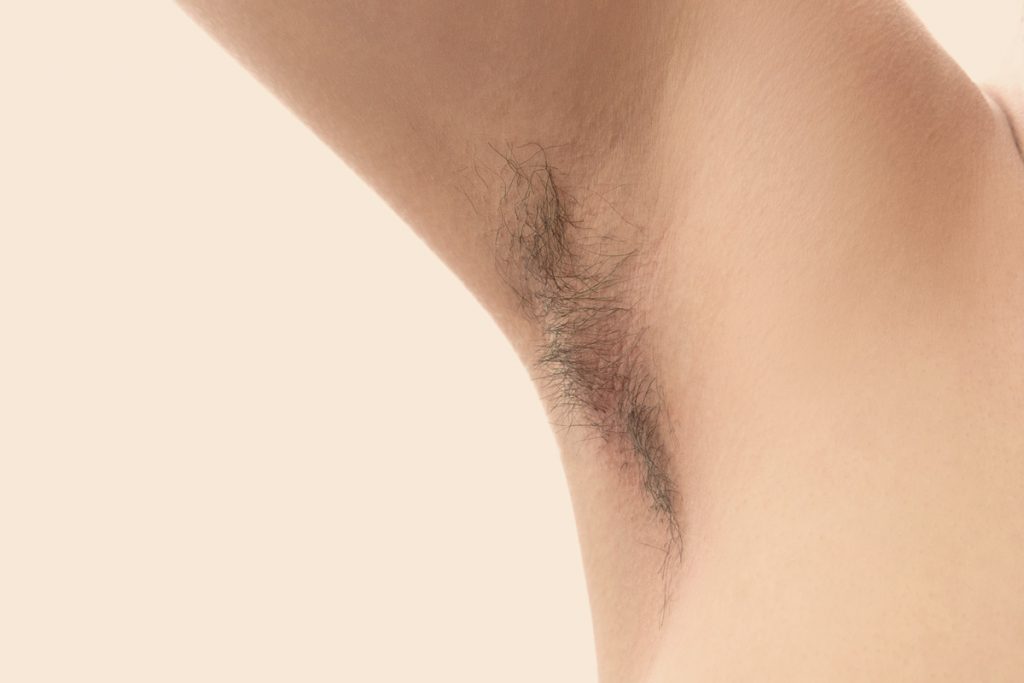 When early humans were really hairy, it meant protection from external influences, it meant warmth. But a question lingers: If evolution meant a less hairy Homo sapiens than his caveman ancestors, why didn't all of the body hair disappear?
Today, science says hair on the head helps regulate the temperature of the brain. A good head of hair means efficient protection for the scalp and the brain from excess heat and evaporation of sweat. There are an estimated five million follicles of hair on the human body. With age and hormonal changes, these follicles develop and differentiated growth of hair happens to depend on its location on the body.
In the light of hair grooming, two very specific types invite infamous attention – underarm and pubic. Have you ever wondered, why do humans have underarm and pubic hair? What purpose could they possibly serve if their removal is so highly advertised? Science says, hair in these regions help disperse odour molecules and help protect skin due to friction caused by the constant movement of the arms and legs.
Pubic hair, in particular, helps reduce friction during intercourse and other activities that cause chafing, and thus protect the sensitive skin around the genitals, help trap dirt and pathogens from entering the body, and also maintain optimal temperature for the genitals. If evolution intended that humans should lose most of their body hair with a few exceptions, who are we to claim that it is undesirable, useless or, as popular opinion, today goes, gross? It is a matter of opinion. And in this clash of opinions, it is the average woman who pays the price.
Hairlessness and its influence in society as we know it.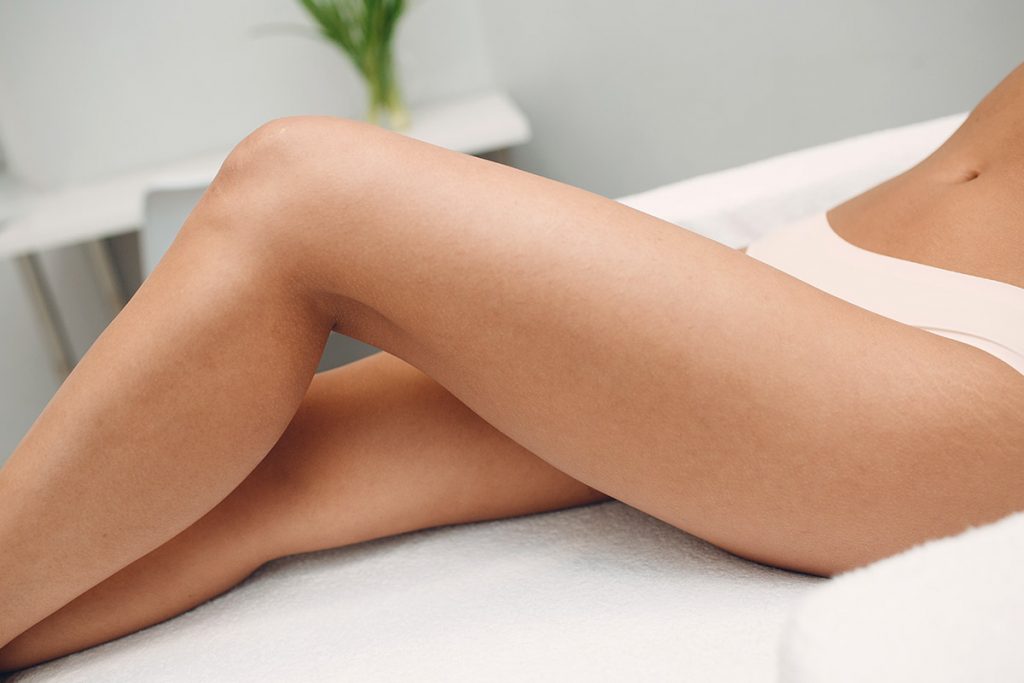 Sporting a hairless body has quickly become a beauty standard that many women feel pressured to give into because of social conditioning. Body shaming, bullying and demeaning women who happen to have more body hair than others cause at least some, if not intense, psychological scarring and damage to their self-esteem. So whether it is the men out there who promote the idea of a perfectly smooth body as the epitome of femininity, or whether it is the women who spread the idea for example, that men prefer women who are "totally clean down there" the fact remains that many women go to extreme lengths to keep up being hairless. It's time-consuming, requires constant check and follow-up, expensive and painful to say the least.
Awareness about hormonal imbalance caused by various factors such as menopause, polycystic ovary syndrome (PCOS), or simply genetic predisposition which may result in women growing hair in places a man generally would is so poor, especially among men, that it seems it might take our society a long time to evolve, accept these facts and treat them without shame.
Where are we today?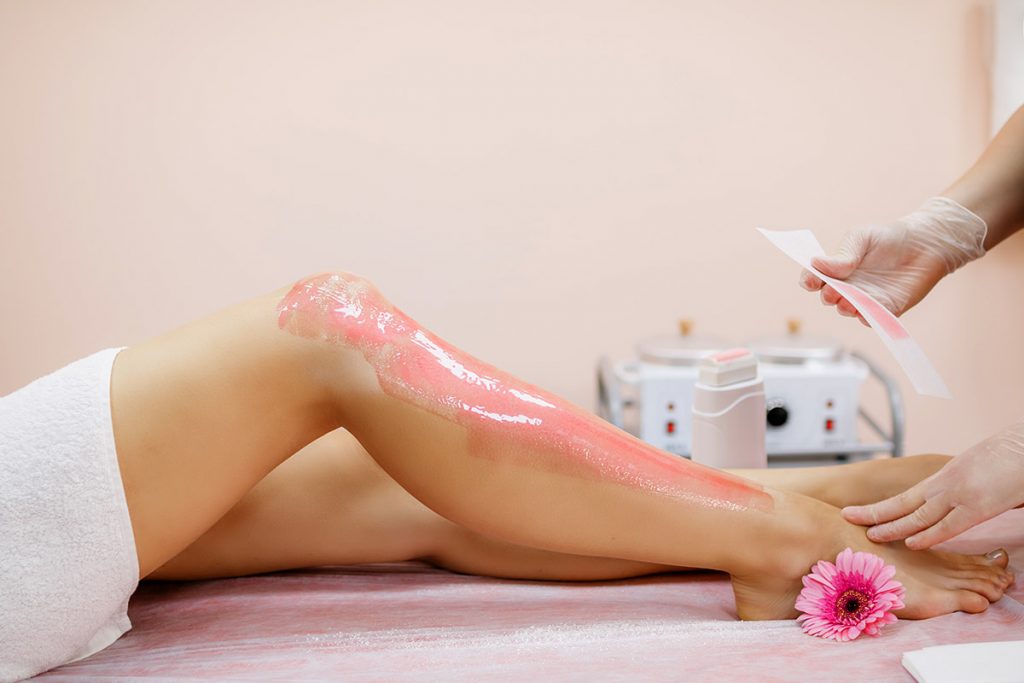 Body hair for women can become, if it isn't already, a question of both public and intimacy issues. Some people might even go as far as to ask women, either foolishly or mockingly 'why do you have a moustache?' or they might be ridiculed for wearing sleeveless clothes without sporting smooth underarms.
Movie trends seem to be a big influence in those women who opt to shave, wax and thread are severely critical of those who do not (a quick reference: Samantha Jones chiding Miranda Hobbes in the movie Sex and the City for not waxing her bikini lines saying she 'could be on death row and not have that situation and not to mention simultaneously making light of a subject as grave and serious as the death row.)
As far as the intimate situation goes, men just as much as women tend to have a preference whether their partners should or should not have hair in various places. So it eventually becomes a matter of choice as to how far either partner is ready to go in order to please the other. And hence that is where the debate might just end for good.
However, today the situation is taking unexpected turns. Body hair removal is becoming more a matter of 'my hair, my choice' rather than 'I will do whatever is expected of me'. Where on one hand more and more girls choose or are being influenced to opt for hairlessness (some even as young as 16) on the other hand, women are embracing trends that celebrate body hair. Celebrities and many strong female voices have led the shift towards the acceptance of body hair.
The question here is not whether women should or should not be hairless, the core of the matter is – should women be made to feel shameful because they sport body hair in public or should women themselves be ashamed of what is a natural phenomenon and take actions to the degree of severity and remedy it? This is a discussion that can go on endlessly because we live now in a society where free will is encouraged far more than it was in the past.
So we will leave you to muse upon the following. Nature created women and men with physical differences or in the case of hair growth some similarities. Nature also intended humans to have body hair in places for logical reasons as a perfectly natural phenomenon. Nature also blessed us with a mind to make choices that one feels right for oneself.
To keep all that hair or remove it should be your personal choice and nothing more, nothing less. You get to decide what you should do with your body. If you are comfortable with the hair, by all means, go ahead, Nature is with you. If you desire to remove it, go ahead as well, Nature is still with you.