Did you know that around 80% of menstruators suffer from mild to moderate menstrual pain at some point in their lives?
Defined as dysmenorrhea, menstrual cramps can be highly uncomfortable, inconvenient and sometimes unbearable. But there's no reason to simply bear with it as here are some simple home remedies that can help reduce your period pain and even alleviate bloating.
Understanding the cause of your cramps.
Why does the pain occur in the first place? Let's understand what exactly happens inside your uterus to know why you experience discomfort and cramps. During your period, the uterus contracts to help expel its lining. Hormone-like substances called prostaglandins that are associated with inflammation and increased sensitivity to pain trigger the uterine muscle contractions, which causes period pain.
01. Heat can do wonders!
Just like any other muscle that hurts, applying some heat on your lower abdomen can help relax the uterine muscle and ease menstrual cramps. You can try using a heating pad, take a hot shower or relax in a hot bath to help your muscles relax, improve blood flow and relieve tension.
02. Yoga and light exercises can go a long way.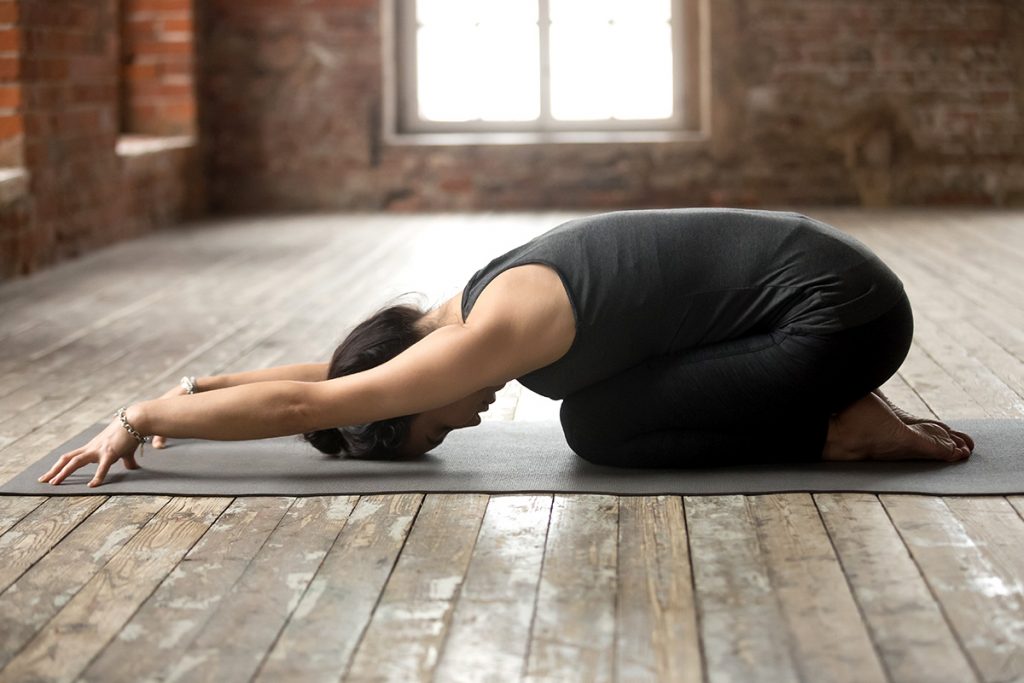 Although you may not feel like doing your routine exercises or even getting out of bed during your periods, light exercises can always be a good idea. Doing gentle workouts can induce the release of endorphins which in turn make you feel calm, happy and can eventually help reduce period pain.
Yoga works wonders because it is not only gentle for the body, but also helps with balancing the hormones and other hormone-like substances associated with menstruation. A regular practice of Yoga can also help with more regular and less painful periods.
03. Hydration is a must.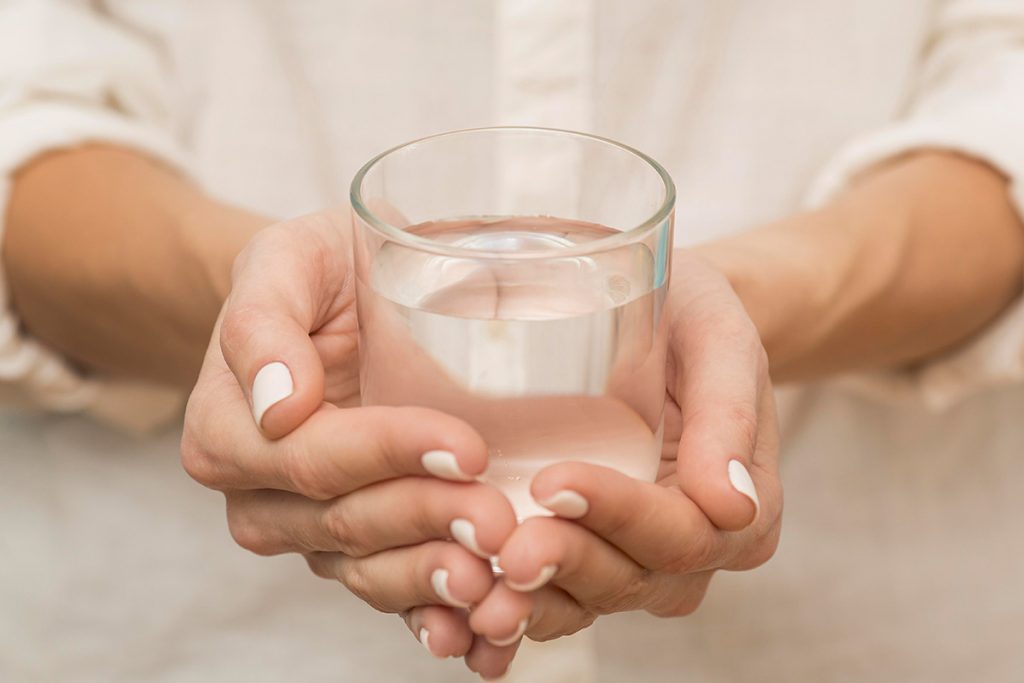 Whether you are on your periods or not, being well hydrated is key for optimal body functions. If you are not a big fan of drinking plenty of water on a regular basis, drinking hot herbal tea is another relaxing way to stay hydrated. With their healing properties, herbs can induce freshness and a feeling of rejuvenation. In fact, Ayurveda recommends including ginger in your diet as it plays a vital role in balancing the levels of prostaglandins which is associated with causing period pain.
With its anti-spasmodic, anti-clotting, and anti-inflammatory properties, Cinnamon can also help with menstrual pain. So have a nice hot cup of herbal ginger and cinnamon infusion with a little bit of honey during periods to feel relaxed and hydrated.
04. Avoid fatty foods and caffeinated drinks.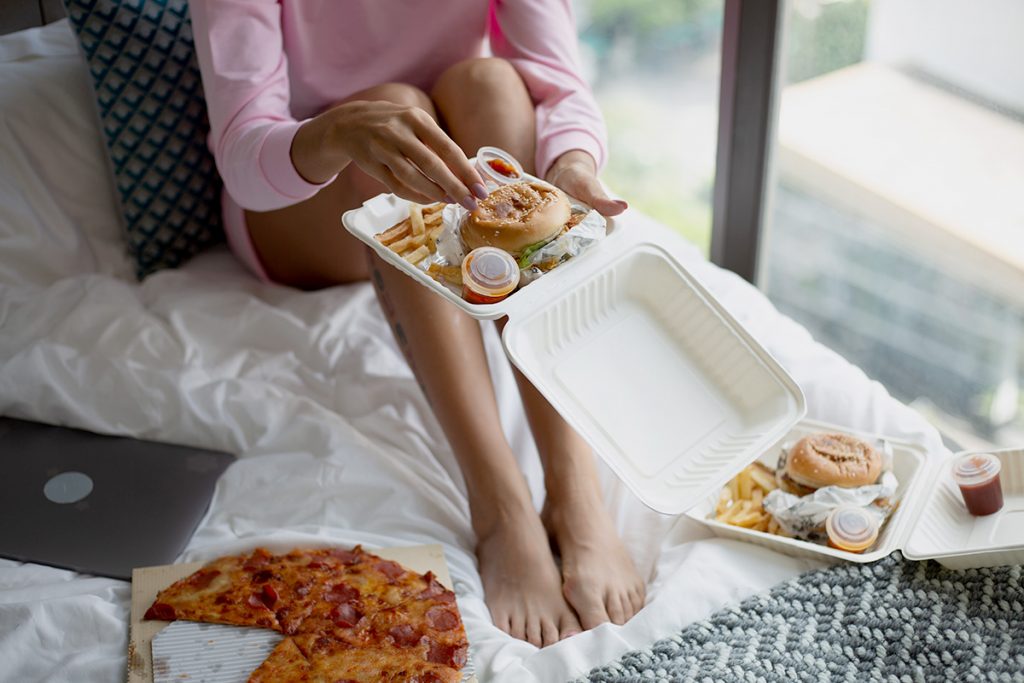 If the inclusion of a few elements to your diet can help relieve period pain, the same is true for the exclusion of some. Consuming caffeinated beverages and fatty foods with high salt levels can cause dehydration. They can also cause bloating, disrupt digestion and can impact the level of period pain you may feel. Hence, plenty of fibre, water-rich fruits and veggies, healthy proteins and carbs are a must add to your diet, especially during your periods, as they naturally balance your hormone secretions. While period pain and cramps may be an inevitable part of your monthly cycle, you can make your periods a little less stressful and painful with the right diet, regular exercises and small positive lifestyle changes. If you consistently experience unbearable and unusual pain, it's always a good idea to seek medical advice.