They say what goes around, usually comes around. Often, when it comes to doing good deeds, it's not about whether the goodness comes back to us – it revolves around the deed causing a positive ripple effect and spreading to other communities, helping them as well. There are several ways in which one can contribute to society without making financial sacrifices or pinning it down to the concept of 'charity'. 'Buy One, Give One', an initiative by Sparkle, is one such deed that doesn't require you to be a millionaire.
Here are a few reasons as to why we need your help in accomplishing our overarching idea for India's women:
The Question Is, Why?
Quite often, when we hear about initiatives to aid other sections of the society, the question that comes to our mind is, 'Why should I?'. The answer to this question lies in the hearts of young girls from rural India who do not have access to basic period products. As a result, they are forced to discontinue their schooling once they attain puberty, are detained at their homes, and are cut off from their schoolmate and friend circles. What's worse, is that their dreams unwittingly come to an end, even before they can begin. Hence, the idea behind this is that you don't have to do it; but if you can do it and save a girl's future, then the question becomes – 'Why not?'
The Extraordinary Mind
A human mind is a beautiful place – it can come up with stigmas and criticisms on the spot, but at the same time, it can also leave room for curbing these in the future. Years ago, menstruation was considered to be a disease that was not to be spoken about. People never considered normalizing the fact that every woman menstruates and that it is just a biological process. But today, there are people all over the country trying to revolutionize the concept of menstruation, undo the stigma attached to it, and make natural period products available to girls everywhere. Sparkle's 'Buy One, Give One' initiative aims at strengthening this aspect of the community and ensuring that young girls can have equal opportunities to reach their full potential at school. At the end of the day, life isn't only about ourselves; it is about helping others as well, isn't it?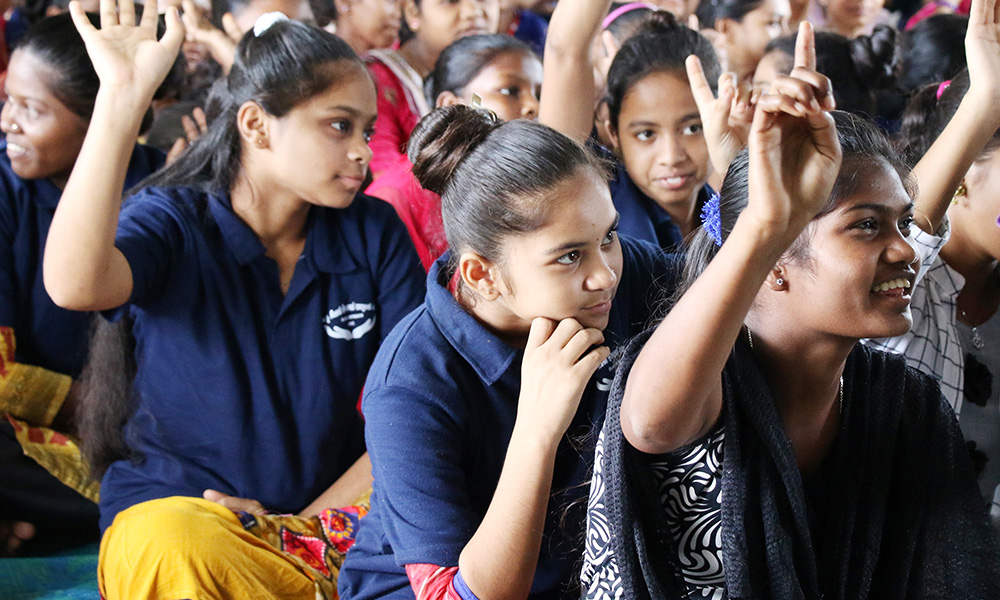 The Effortless Effort
Through Sparkle's 'Buy One Give One' initiative, all one needs to do is buy Sparkle pads for themselves. With every pad purchased, the company donates a pad to a girl in need. Made of natural raw materials such as bamboo fibre, corn starch and banana fibre, Sparkle pads are sustainable and do not cause harm to you or the environment around you. Furthermore, it also helps the farmers who are involved in the cultivation of these crops! Therefore, your switch from synthetic pads that are made of plastic to natural plant-fibre based ones is an effortless way of contributing to the environment as well as helping local communities on the whole.
Going The Extra Mile
It is okay to put your priorities first, but it is definitely not okay to stay oblivious to the problems faced by people around you. India is an agrarian economy, and it is our social responsibility to go the extra mile in helping our country's farmers and their families. Sparkle aims at developing a circular economy by using ingredients that come from nature and go back into nature in the most favorable way.
Go Places With Good Deeds
It is easy to stay indifferent and ignorant, but with every good deed, something good happens in the world, and that's what is important. Small deeds like these tend to create a positive ripple effect on the economy and its people. It will definitely come back to us in some way or the other. Thus, why be the sister who never cared, when you can be the sister who brought a smile to another face? Give back with Sparkle!