It always begins with a simple idea.

As you start to work on that idea, your vision becomes clear and after a lot of efforts, countless failures and unexpected detours, eventually your dreams get transformed into a reality.

We wanted to share our eventful journey to encourage everyone who has ideas and visions that your dreams can become a reality if you just muster the courage to take the first step.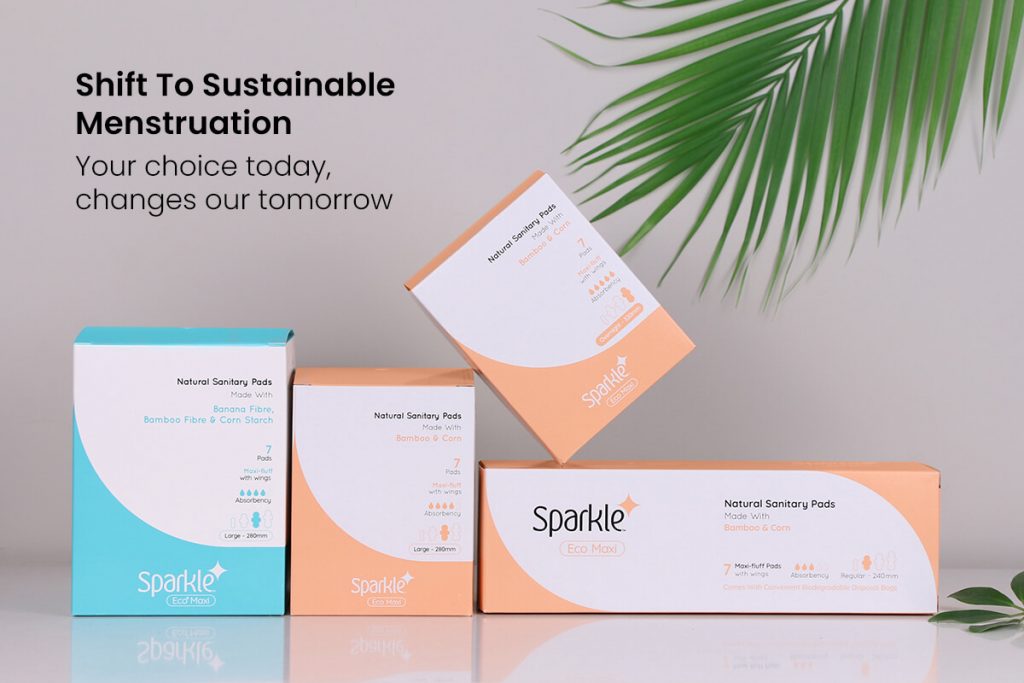 From a single pad to a whole range
The Sparkle story started with a simple science experiment in a little kitchen where we made our first sanitary napkin. We used a homemade die and paper lamination machine, manually cut up banana fibers using scissors and cooked them in a pressure cooker to make them soft and absorbent!

After six months of trial and error, we had our first Sparkle pad. Now that our dreams had taken a physical form, we had to scale up, and we knew that no kitchen would be big enough to hold the size of our aspirations. We developed an in-house automatic fiber chopping machine and invested in technology to automate some of the laborious steps of the production process.

We know that women have to deal with different flows during their periods, from the first day's gushes of blood to the last day's unexpected stains. So, we experimented and researched until we created a whole range of natural sanitary napkins with a mixture of different materials. But we still had one major problem. Our pads were expensive compared to conventional and popular plastic-based pads. We couldn't compromise on being eco-friendly or the quality of our product, so we went back to the lab.

Finally, after almost two and half years, we created pads that could be sold at just Rs 59 per box of seven pads. We had finally come closer to eliminating one of the biggest barriers to sustainability- the high cost of products. As we grow, we continue to work hard towards developing even more sustainable and affordable sanitary pads to make sure they are accessible for everyone.
The Lives We've Changed
Our objective was never just to sell pads, we wanted to touch people's lives to create change, and we never forgot that. So, when our pads were ready for sale, we started the 'Buy One Give One' initiative through which every time we sell a banana fiber pad online, we donate a pad to underprivileged women who could not afford it.

This wasn't enough though, because menstruation is still a topic that is considered a taboo. Cultural and social stigma prevents young girls and women from getting information about how to manage their periods safely and hygienically. With the help of gynecologists, volunteers and community members we conducted awareness seminars in rural communities so that girls can learn to treat menstruation as a healthy part of their lives.

The next challenge that we took on was sanitation workers' safety and the proper disposal of pads. We came up with an eco-friendly disposable bag that women could use to dispose of their soiled sanitary napkins. We started providing individual disposal bags made with corn based bio-plastic with every pad for hassle-free and safe disposal of used sanitary pads.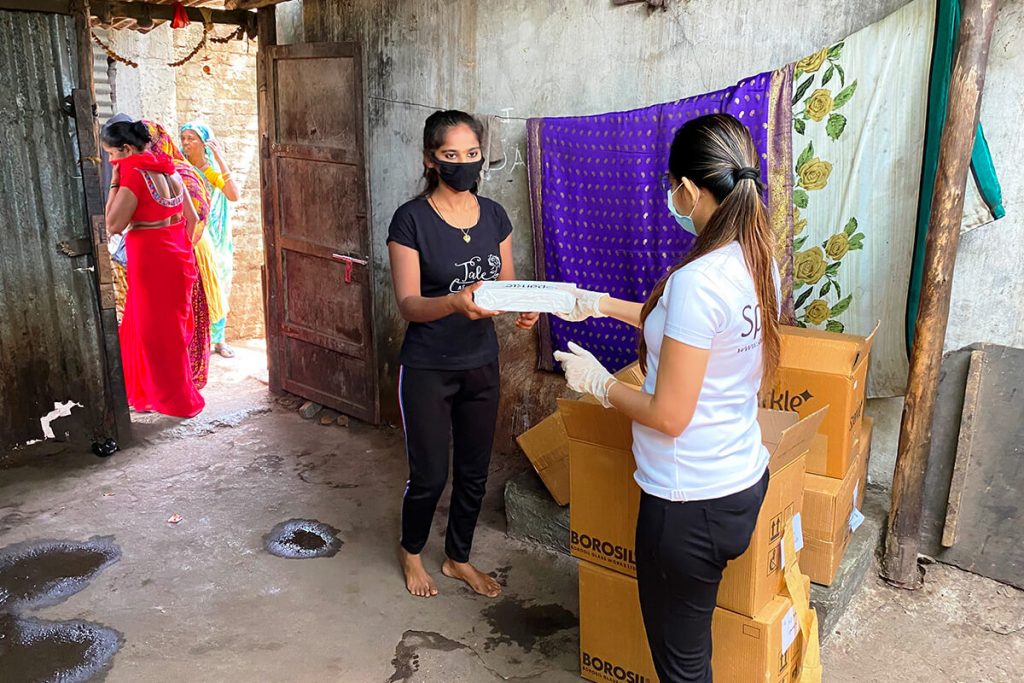 We wanted to give back to the community, and we had made a good head start in that direction. That's when the COVID 19 pandemic hit and most of our initiatives had to be put on hold temporarily. Migrants and daily wage workers were walking miles to reach their hometowns, and we realized that these women needed us now more than ever. Many NGOs provided food and water to migrants, but no one had considered sanitary products. Periods didn't stop during the pandemic, so neither did we. We gave away over 100,000 sanitary pads to women and young girls affected by the pandemic.

We founded Sparkle to promote gender equality, improve menstrual health, support circular economy and reduce plastic pollution by making sustainable, plastic-free and chemical-free sanitary pads affordable and accessible for everyone.

We will continue to keep this Sparkle story going until we can include every single woman in our story by being a part of their lives. We sincerely thank everyone who helped us get this far: our team members, volunteers, NGO partners, community members and most importantly, our customers, for choosing sustainable period products and helping us build a better world.

We hope that you will continue to be a part of our journey.