As India is steadily recovering from the shock of Covid-19, one crucial issue that has gained a lot of attention is lack of access to menstrual products during lockdown. Due to social and cultural stigma surrounding menstruation, many women still feel uncomfortable buying sanitary pads from local medical stores. In many instances, women hesitantly whisper the name of a sanitary pad brand they want to buy and then quickly put it away to hide it from the world.
The pandemic made it super tough for many women to get period essentials as they were unprepared for the situation. It was even worse for the millions of migrant workers who were out on roads and travelling by any means to reach their native villages.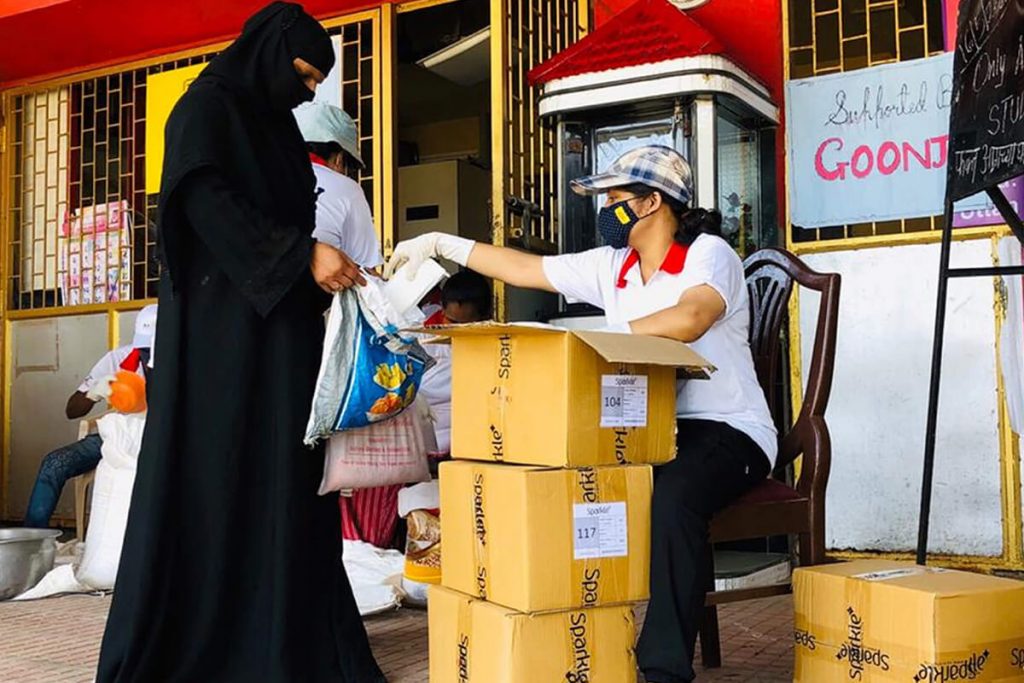 Sparkle took the initiative to help girls and women impacted by COVID-19 and donated over 100,000 sanitary pads in association with NGOs and social activists.
As a period brand, we are conscious of our responsibilities to address challenges faced by women to maintain a healthy menstrual hygiene. And it's great to see that people are talking about this issue and raising their voice to address it.
In the last few weeks, we saw countries like New Zealand and France making menstrual products free for students. Also, government and feminine hygiene brands are launching awareness campaigns to combat period poverty in India.
We are also actively participating in the movement to end period poverty, break the period stigma and make menstrual products available to everyone. However, we want to ensure that any product you use for periods is safe and healthy for your body and also for the environment.
That's why we aim to promote sustainable menstruation – an idea which supports women to use menstrual products that are free from plastic and harsh chemicals; products that are skin-friendly and environment-friendly.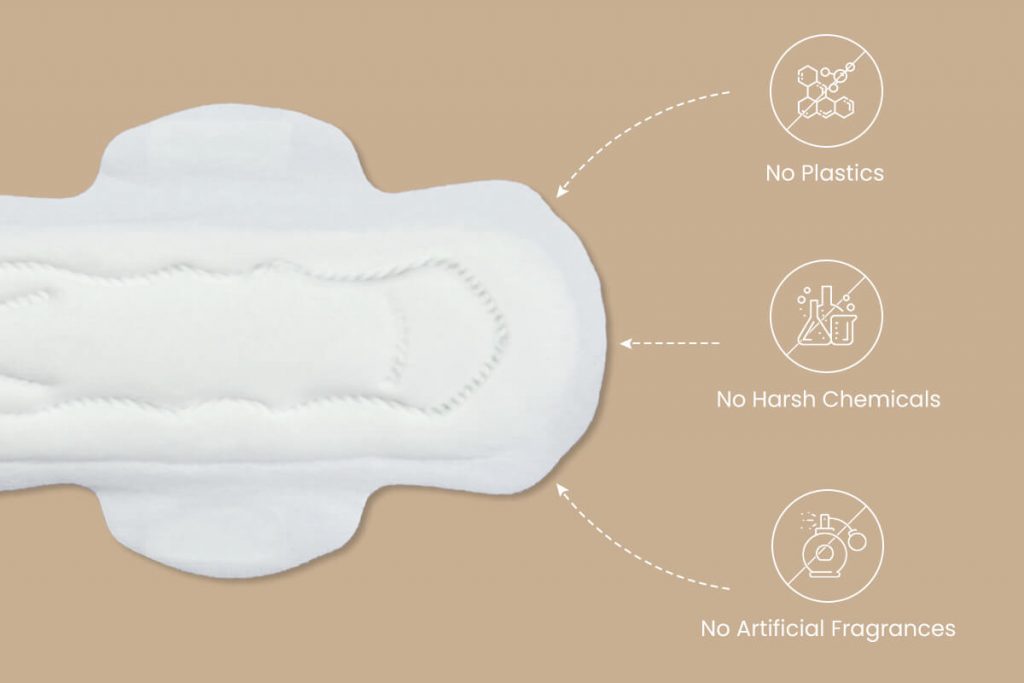 Choose sustainable products today for a better tomorrow
In recent years, disposable sanitary pads have been showcased as the best possible solution to combat period poverty as they are relatively affordable, easy to use and easily available. But most of the disposable pads available in the market are made of up to 90% plastic. Additionally, many synthetic materials, harsh chemicals and toxic fragrances are used in plastic pads to increase pad's absorbency and feel good factor.
As we know, plastic can take thousands of years to degrade and waste generated by plastic pads can have a dangerous impact on our planet as most of the sanitary waste ends up in landfills, oceans or clogging the drainage lines. Also, plastic pads may cause rashes, irritation and side effects that may lead to certain skin diseases.
The solution to these problems is to choose sustainable period products that are reusable or biodegradable. Reusable cloth pads, menstrual cups or eco-friendly sanitary pads are some of the alternatives that you can choose from.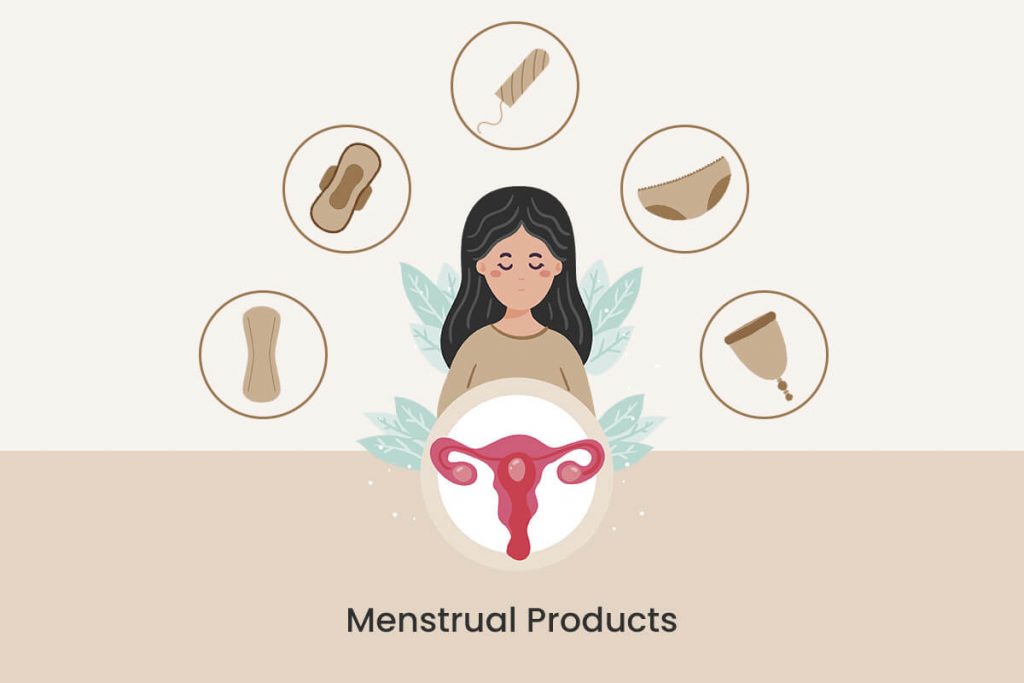 Which sustainable menstrual products can replace your plastic pads?
Menstrual cups are made from medical grade silicon and are an effective alternative owing to their durability. You can reuse a cup for as long as 10 years. While menstrual cups are popular in some developed countries, in India, where only 42 percent of women have access to period pads, it will take years to make menstrual cup mainstream.
Reusable cloth pad is a low-cost and flexible alternative. Although the hygiene factor of these pads is in question, as after use, these pads need to be washed properly and dried in the sunlight to kill the bacteria. But due to social stigma women hesitate to dry them out in open and usually air dry washed pads in hidden corners of their homes.
In this scenario, biodegradable sanitary pads are one the most suitable sustainable alternatives to combat plastic pollution and period poverty in India. These pads are made from plant-based ingredients such as banana fibre, bamboo fibre, corn starch that can biodegrade in around 6 to 8 months. However, you must ensure that you are buying authentic eco-friendly pads as many brands claim to be 100% organic and biodegradable, but contain significant amounts of synthetics and chemicals. To know the real difference between what can be actually claimed biodegradable and compostable, you can read this blog.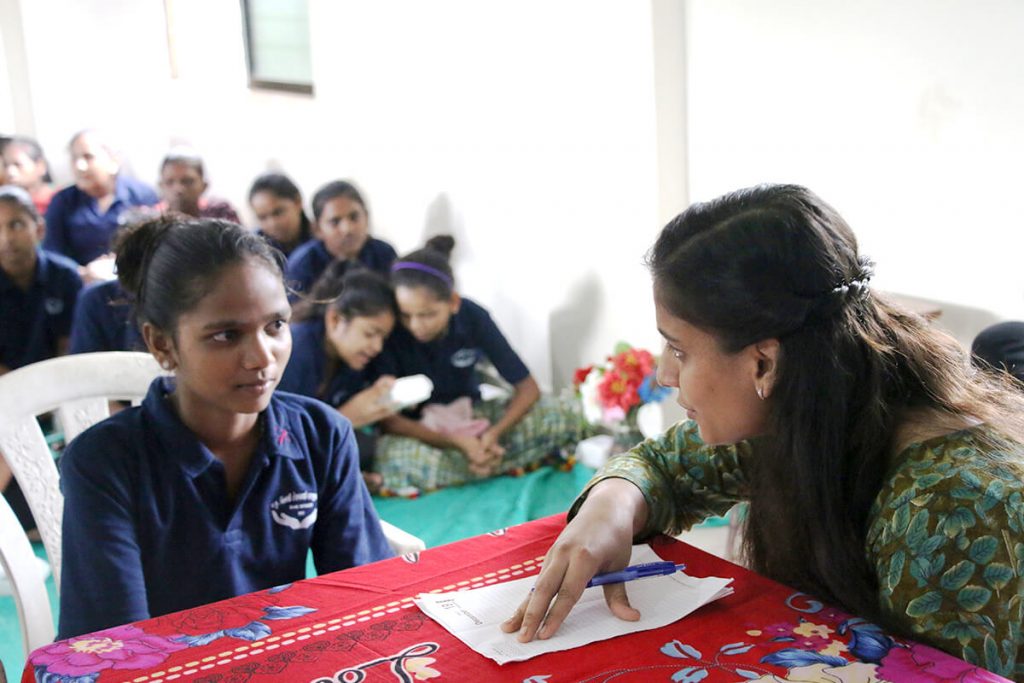 Brands can be the epicentre of menstrual awareness
Companies producing eco-friendly menstrual products can play a major role in breaking the stigma surrounding menstruation. They can leverage their reach to create awareness and spark conversations on menstrual hygiene and its importance. It's a win-win situation for both – the company and the community. As more brands focus on providing menstrual education, more people would become aware and conscious about menstrual hygiene and environmental impact of period products. As a result more people would choose sustainable menstrual products that can keep their body and planet healthy and happy.
You can make a difference
Your personal choices can make a huge difference in building informed communities. You can talk to your peers and educate them about sustainable alternatives available in the market. Use the power of social media to spread awareness about menstrual hygiene and harmful effects of plastic products on your body and the environment.
It's an initiative that you can take from your end to bring a positive change. And if you need any help, Sparkle is always ready to guide and support you to strengthen the sustainable menstruation movement that aims to revolutionize periods and end period poverty in India.