This pandemic may have stopped the entire world, but it can't stop periods. Hundreds of women across the country suffer due to lack of access to quality menstrual hygiene products; a vast majority of them being migrant women. Sparkle stepped forward to take an initiative in helping them through their periods.
Periods And Lockdown For Migrant Women
Due to lack of work during these testing times, the migrant women are left with no choice but to move back to their native lands. The non-functioning public transport adds to their inconvenience as they now have to resort to travelling hundreds of miles on foot to reach their hometowns, some even along with their infants. This unexpected turn of events has rendered them bereft of their meal, let alone the purchase of a quality sanitary napkin. This alarming insight is what made Sparkle work closely with NGOs to help women who were within reach.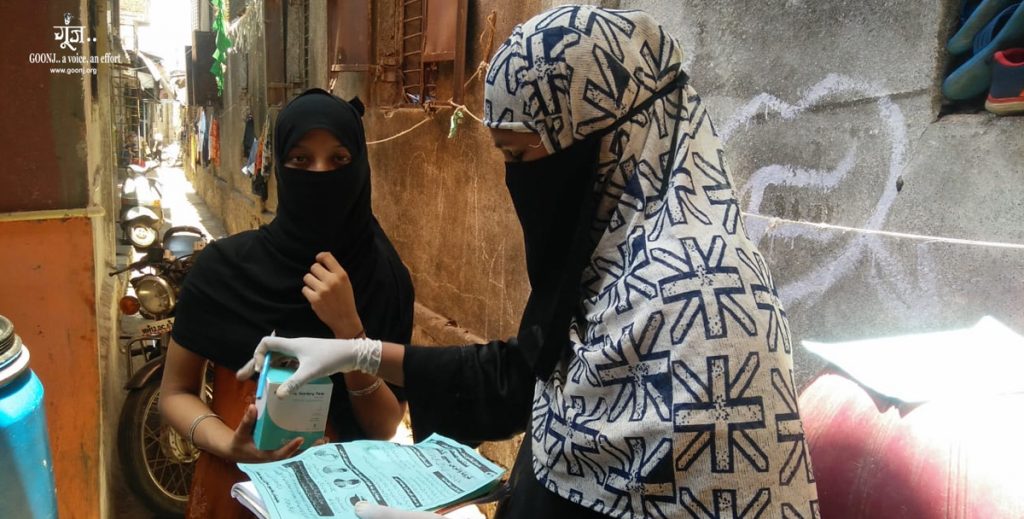 A Helping Hand
Sparkle joined hands with multiple NGOs who have been working tirelessly to provide aid to people in need during this lockdown. Although these NGOs are doing an exceptional job by providing people with daily essentials such as food, water and medical supplies, the pressing issue of menstrual hygiene was not being addressed. We, at Sparkle, took it to our hearts and decided to donate free pads to non-containment zones with the help of these NGOs. They have managed to donate 15,000 pads through Saath Charitable Trust in Gujarat, and 90,000 pads through Goonj within Maharashtra. They were additionally aided by volunteers from the United World Foundation with the packing of the pads.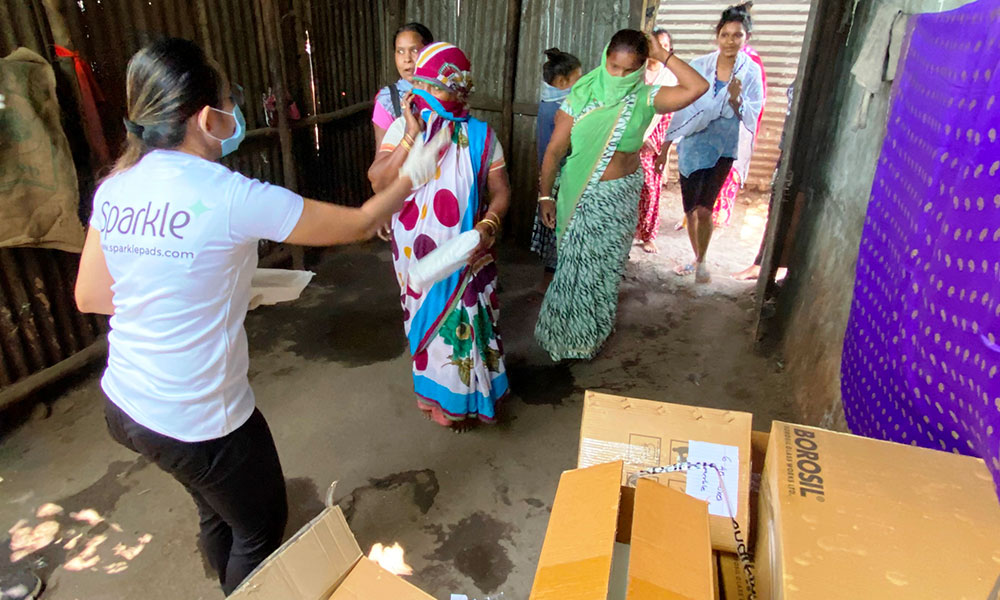 A Pandemic Shouldn't Affect Your Menstrual Hygiene
The pads we provide are made of natural raw materials such as bamboo fibre, banana fibre and corn starch. These are not just eco-friendly but more importantly, cause no ill effects to the body. The bamboo fibre and corn starch make a soft pad which doesn't harm the skin while the banana fibre core makes sure that one does not leak while indulging in any activity. This helps the migrant women, who are travelling to their destination, as they do not have the luxury of maintaining menstrual hygiene on the go.
In such difficult times, it is the need of the hour for us to reach out to those women who cannot afford to purchase quality menstrual products amid the lockdown to live their lives in ease and comfort. Sparkle is driven by all means in alleviating the misery caused for women during these distrustful times. We are of the firm belief that 'any action, no matter how minuscule it is, is better than no action at all.'