We all know that being a girl isn't that easy. Going through a turmoil of emotional variations, breakdowns, insecurities, and invasion of apprehensions every month, it takes more than just 'dealing with it'. Stress added to the plate, is the cherry on top of the cake. The way stress affects every woman's physical and mental health is rather difficult to assess and can be identified only with a series of symptoms.
The Signs Of Stress
Whether you are aware of it or not, stress levels that have gone unnoticed, combined with heightened hormone levels, can unleash a lot of unpleasant situations in life along with mental health issues, such as insomnia, loss of appetite and increased levels of anxiety.
Believe it or not, a regular menstrual cycle is a dream for most women. Many schedule their calendars, a plethora of events, functions, trips, important meetings and even birth control according to their menstrual cycles. Hectic work schedules and chronic stress often affect this 'planned' menstrual cycle and causes a series of internal disruptions. Thus when stress levels decide to spring up, it affects not just their period, but a lot of other facets surrounding it.
How Exactly Can Stress Affect Your Period?
When your body is stressed, it makes it difficult for certain hormones to be triggered. This usually results in a delay in ovulation, which in many cases can lead to further stress. Before you know it, you might be stuck in a vicious circle of stress and anxiety. Also do note that when you are going through delayed ovulation, you are most likely to endure a longer cycle than usual, and you could also experience a heavier flow. Stress can have a powerful effect on the menstrual cycle including the amount of bleeding, the level of cramps, and, in some cases, your period or ovulation could stop altogether. Of course, it goes without saying that all of these symptoms usually begin with a worsened condition of what you fondly call 'PMS'.
Tips On Tackling This Situation
Self-help is important during a stressful situation, especially when you don't want to hinder your menstrual cycles. The first step is, however, to not allow too many surprises into your life in terms of ovulation, periods and your cycle. Keep a tab on your dates and plan your things accordingly, with a backup plan to help you handle the situation in case something goes wrong.
A hectic work life is unavoidable, but the stress that comes along with it can be avoided. Learn to manage your time effectively, and plan out your day prior to its onset. This will give you room for thinking clearly and help you arrive at wise decisions when you have accommodated changes.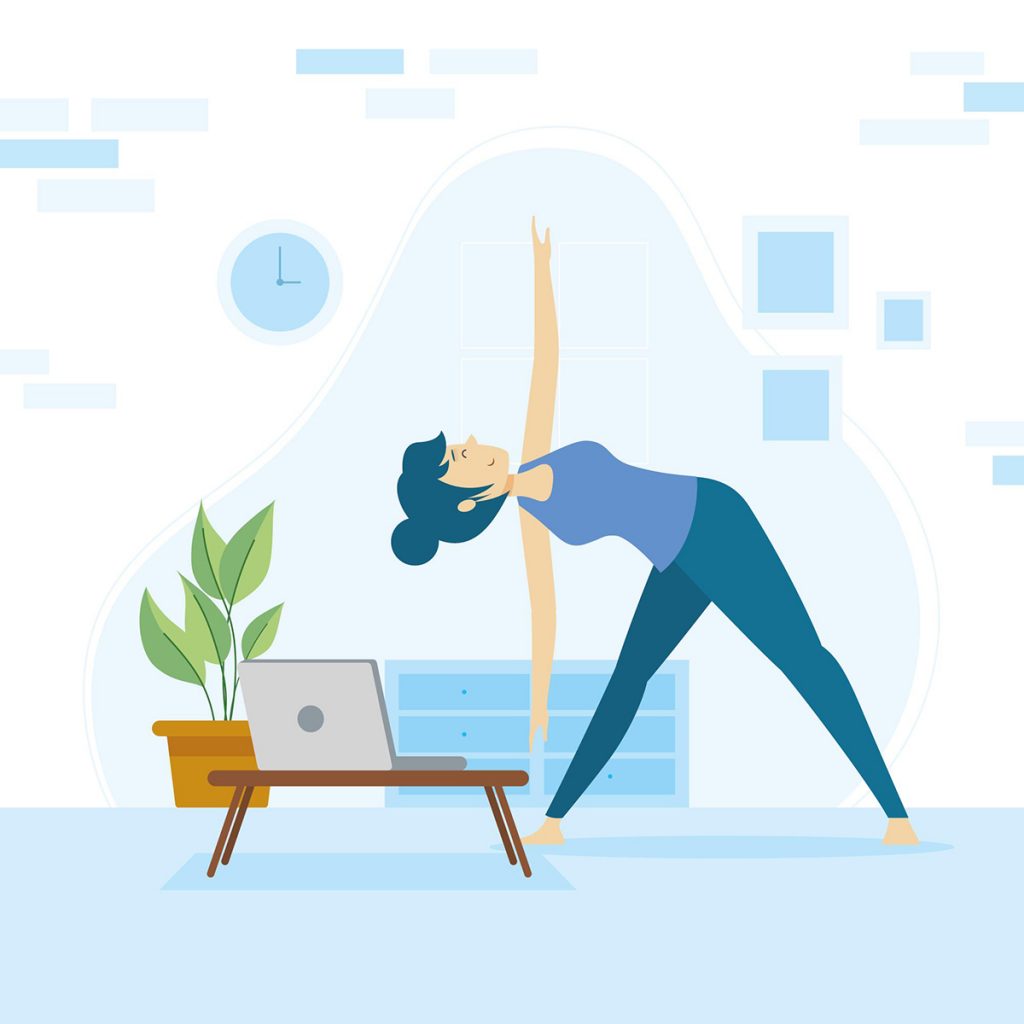 Make time for yourself every day and make sure you do things that make you happy. Be it yoga, dancing, workout, music, writing, talking to your mother or even making yourself a cup of tea – do it! It matters more than you think. Also, if you think your period is on its way, prepare yourself and those around you to handle the mood swings and the emotional flux that comes along with it.
And lastly, fuel your body with all the necessary nutrients it will need throughout. If you need to have a productive day, you need to provide the ammunition for it. Eat on time, and eat what feels right for your mind as well as your body before and after your period.
Ready To Take The Leap?
If you have noticed any of the symptoms of stress recently, then we suggest you take a serious look at the stress levels and triggers in your life in order to be able to restore normality, not just in your menstrual cycle but in your life as well. This, in turn, can help you have a comfortable professional and personal life. Lastly, celebrate every bit of yourself, your ups, your downs and all your middle grounds. This will help you understand your body and emotions really well. Ready to set it right yet?