Sometimes your periods seem to rule your life. You plan important occasions, weekend getaways and family functions, all based on the time of your flow. Yet, you often end up with a bad cramp or a horrible stain on the worst possible day despite all the careful planning. This is even more challenging when your periods are irregular. Often you find yourself dependent on pills to get yourself out of these messy situations. Instead of taking pills to prepone or delay your periods, you can try these safe and natural home remedies to get your periods sooner.
1) Include papaya in your diet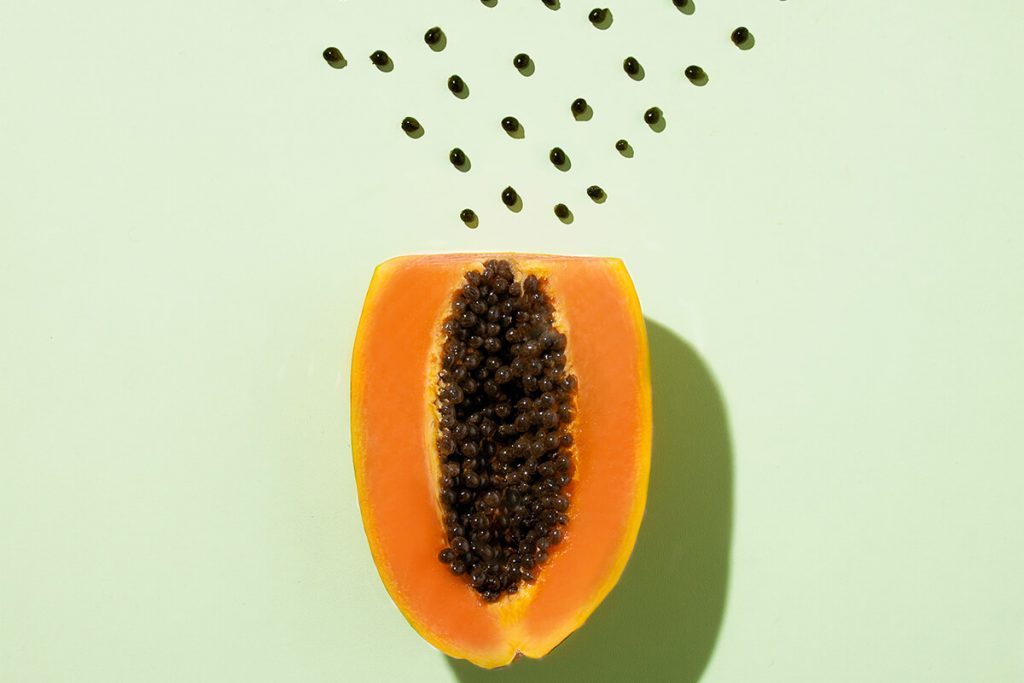 Eating papaya is the most well known and commonly used method to induce periods faster. Papaya contains carotene, which stimulates estrogen production in your body. Carotene also relaxes the abdominal muscles and dilates the blood capillaries of the uterus, inducing your periods more quickly. You should start eating papaya at least five days before your periods for it to take effect.
How to consume:
Peel your papaya and cut them into small cubes or blend it into a juice that you can consume twice a day. We know that papayas are juicy and delicious, but don't eat them more than twice a day as they can cause digestive problems, nausea, bloating, abdominal cramps, etc.
2) Have a healthy drink of jaggery, water and sesame seeds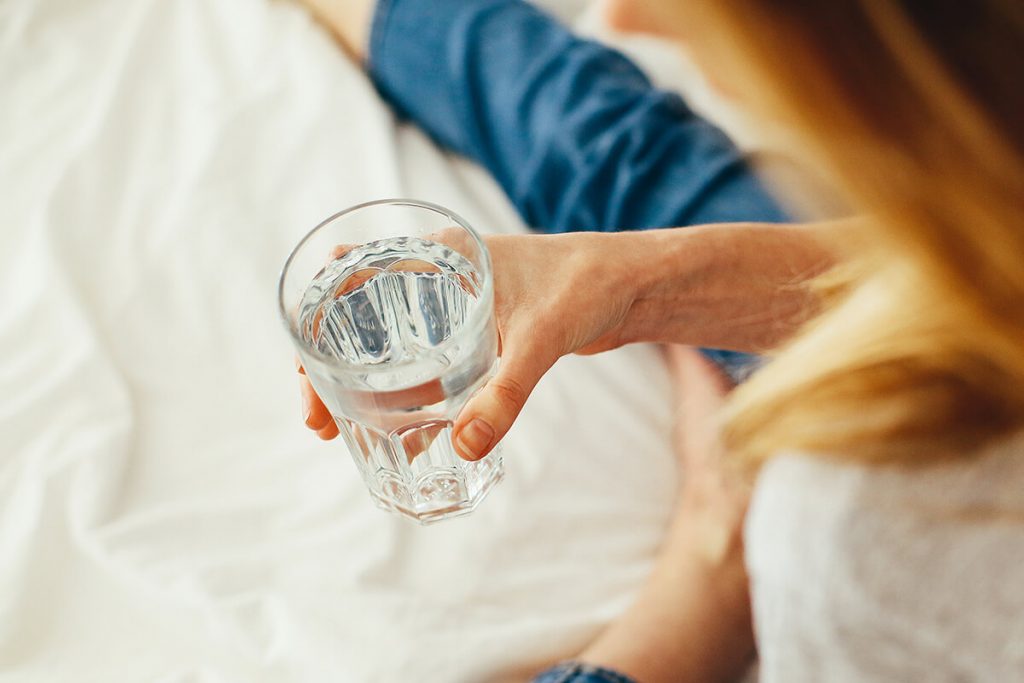 Jaggery is not just a healthy alternative for sugar, it is also beneficial in regulating and inducing periods. Combining it with heat-producing seeds like sesame or carom seeds, can increase uterine contractions, thereby causing periods.
How to consume:
Toast some sesame or carom seeds in a pan and grind them into a powder. Add this powder with jaggery into boiling water. Strain this mixture and drink it twice a day, one week before the expected date of your periods. For the best results, drink this concoction early in the morning on an empty stomach.
3) Increase intake of vitamin C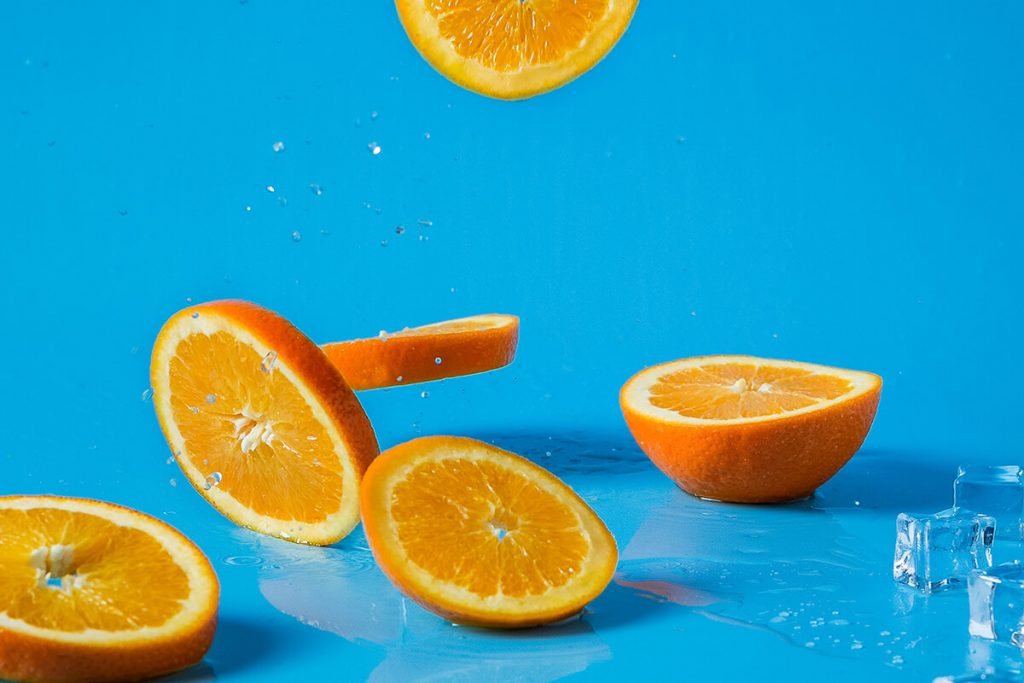 Consuming Vitamin C rich fruits and vegetables is best for inducing early, pain-free periods. It helps reduce the progesterone levels which causes your uterine wall to thicken, thus inducing your periods naturally.
How to consume:
Citrus fruits and vegetables like tomatoes, broccoli, brussel sprouts, capsicum and spinach, are rich in vitamin C. Include all these into your daily diet when you start counting dates to your next period. Try not to eat too much Vitamin C rich food too and stay hydrated to avoid any potential harm that overconsumption could cause.
4) Heat up your body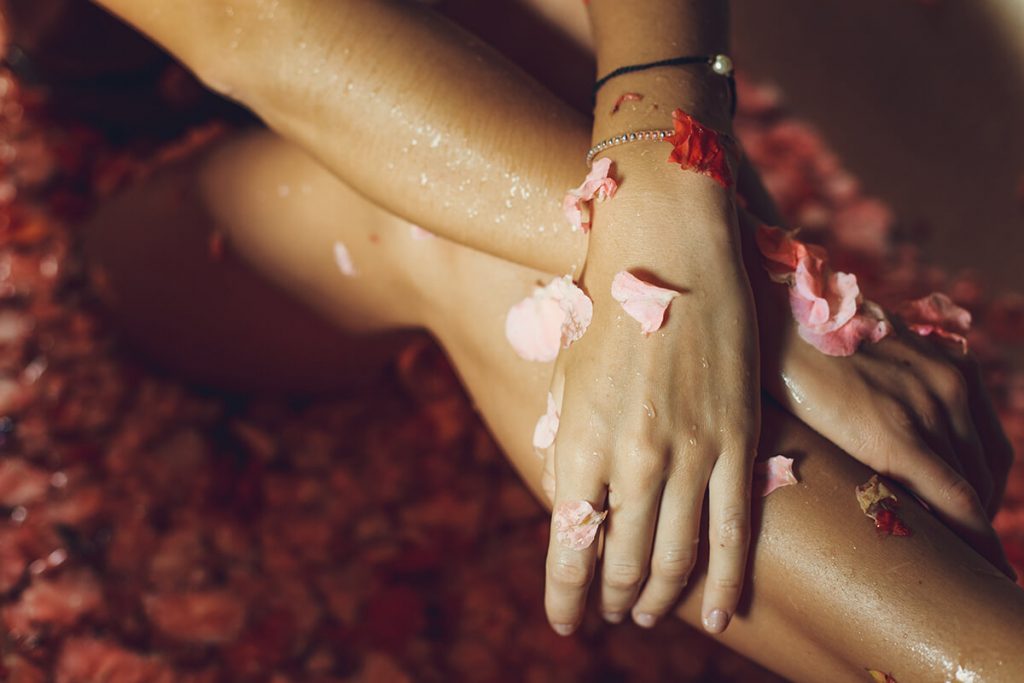 There can be no method that is more effective and more natural than this one. Heating up your body using heat packs, drinking hot water or having hot water baths promotes enlargement of the blood vessels which supply and drain your uterus. Hot water can also help in dealing with menstrual cramps and pain by relaxing the muscles in the stomach.
What to do:
Bathe in hot water, drink warm water or use heat packs to warm up the pelvic region. Make sure that you don't heat the water too much as it can damage your skin, and while internally heating your body, watch out for signs of weakness or nausea that is caused by the discomfort of overheating.
5) Pamper yourself with a special cup of tea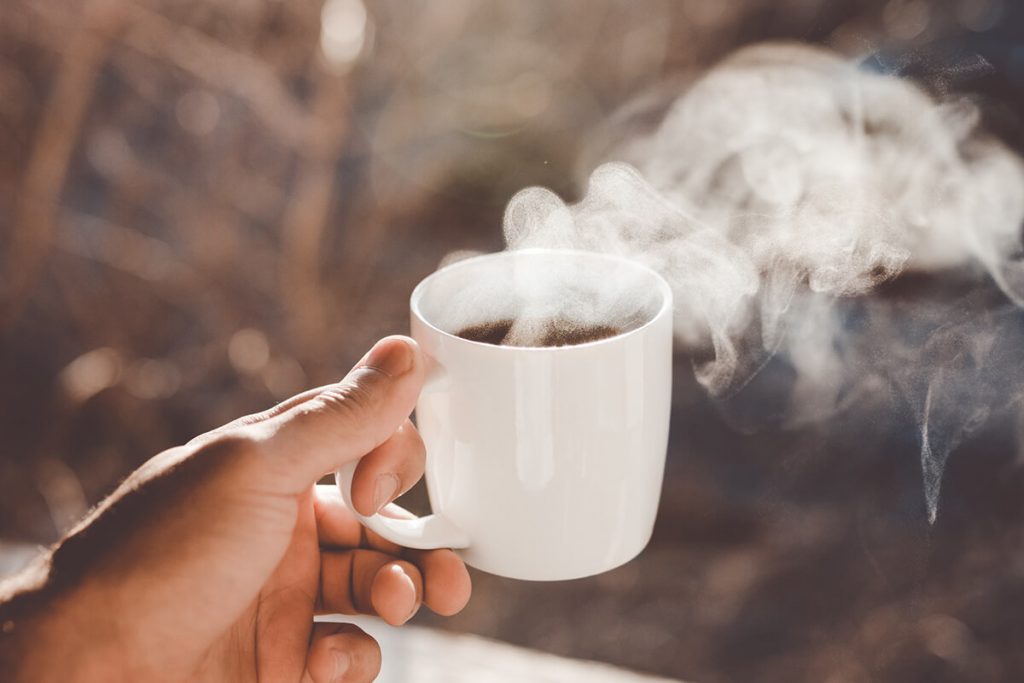 If you are a fan of tea then this is one of the most fun home remedies to get periods sooner. time then this is While normal tea may help heat up the body, the best ones to help induce your periods are parsley tea and ginger tea. Not only do they heat up the pelvic region and cause menstrual flow, but they also have anti-inflammatory properties that help reduce cramping.
How to consume:
Start drinking tea twice every day, one week before your period is scheduled to start. Simply seep ginger or parsley in a cup of hot water and mix in a teaspoon of honey. Make sure that you don't drink this more than twice a day as they can cause acidity. If you already have ulcers or acidity, avoid consuming ginger or parsley tea, especially on an empty stomach.
6) Drink a glass of warm water with teaspoon of turmeric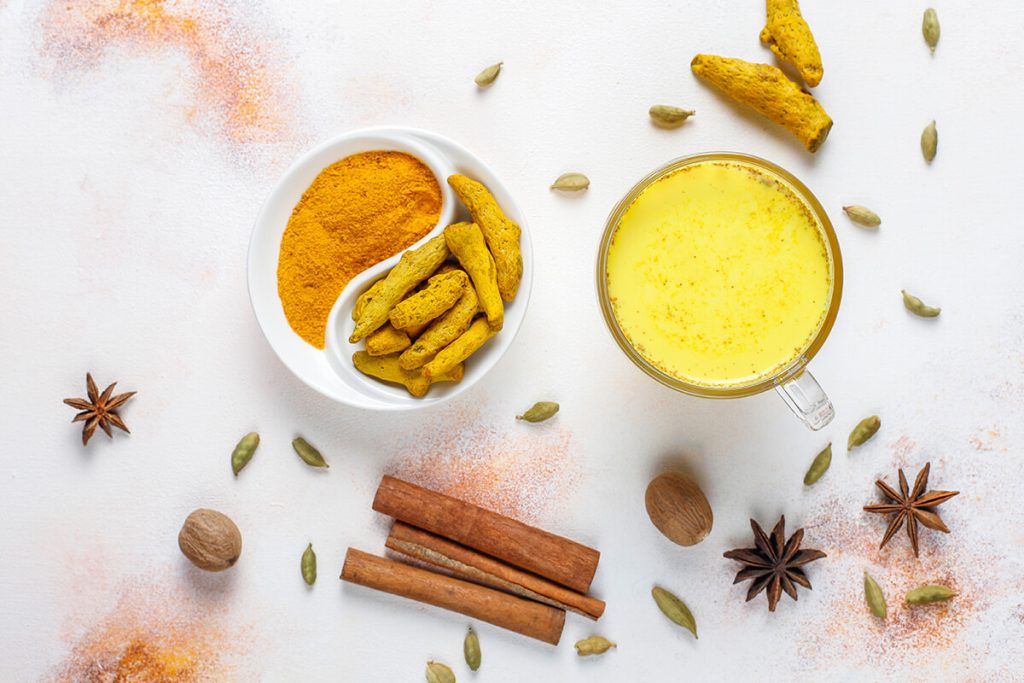 Much like ginger and parsley, turmeric is an emmenagogue herb which means it helps stimulate blood flow in the uterus, resulting in an early period. It also heats up the pelvic region and also reduces cramping.
How to consume:
To see the right effects, you need to start drinking hot water mixed with turmeric on a daily basis, fifteen days after your last period.
7) Have a freshly cut pineapple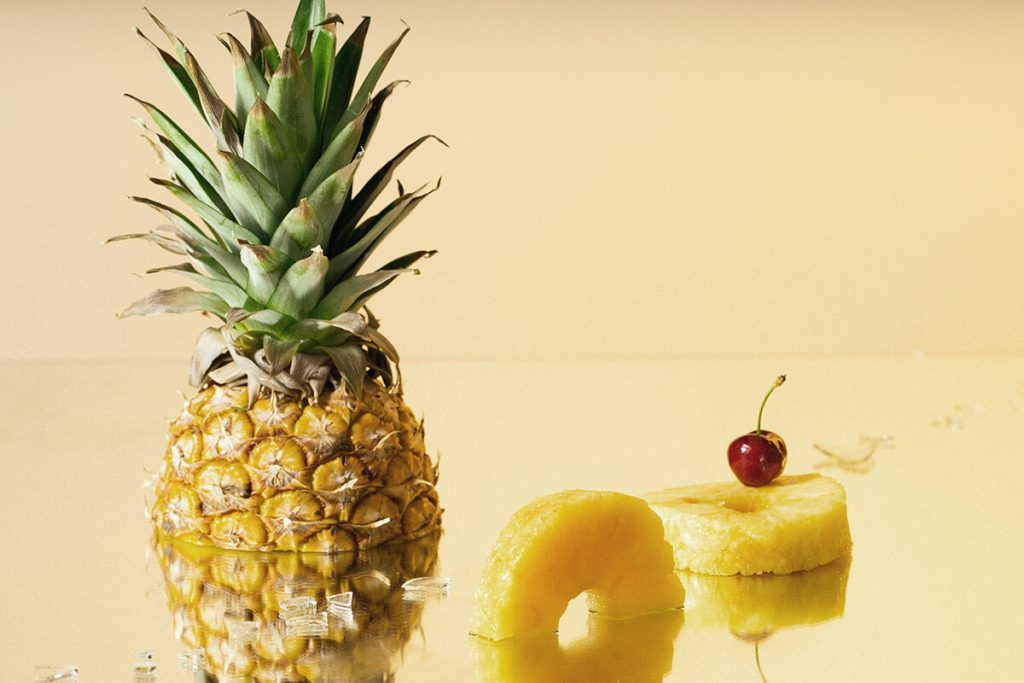 Much like papayas, pineapples also generate heat in the body that dilate capillaries and triggers shedding of the uterine wall. They are also rich in vitamin C which also helps prepone periods.
How to consume:
Ten days before your periods, you should start eating one cup of freshly cut pineapples every day. Since it's an acidic fruit, too much consumption of it can lead to a raw sensation in the throat and mouth that often affects mucus production.
These methods are a good way to regulate and control your periods, but if you have irregular periods for a prolonged duration, you should seek medical advice. And while these home remedies to induce periods may be better for the body, they are not as efficient as taking a pill. But it's always best to go the natural route and we'd recommend that too. Also, the effects of each method may vary from person to person based on a variety of factors. So, you can give these natural methods a try and find the one most suited for your body.