We understand that you might find the new prices to be a little bit on the higher side, to begin with.
While we are constantly working toward making our products as affordable as possible by pushing and optimizing our costs as much as we can, we would like to be as transparent as possible with you so that you can make an informed purchase decision as a menstruator:
Sustainable raw materials are 2-3x more expensive than petrochemical-based ones
Typically, sustainable products end up being relatively more expensive compared to their conventional alternatives since natural, bio-based, organic, biodegradable, compostable and/or sustainable ingredients/raw materials are also expensive to source. As they are not often mass-produced, they don't have an established supply chain like conventional products, which makes their procurement expensive (as well as the costs of the end products).
Establishing a fully traceable and ethical supply chain (verified by third-party certifications) adds to the cost
At Sparkle, our first priority lies in delivering a high-quality product for you – we believe that we can achieve this quality only if we start out with safe and top-quality ingredients. Just like we get our facility audits conducted by third-party organizations, we ensure that our suppliers and their manufacturing control processes are also certified by independent organizations. To maintain the consistency and quality of all of our raw materials, we also conduct periodic plant visits and audits ourselves, all of which add to the final price point.
Strict quality standards and manufacturing facility certifications
We do not compromise on quality. Period. We do not cut corners to make our products the cheapest possible options in the market. That's just not who we are.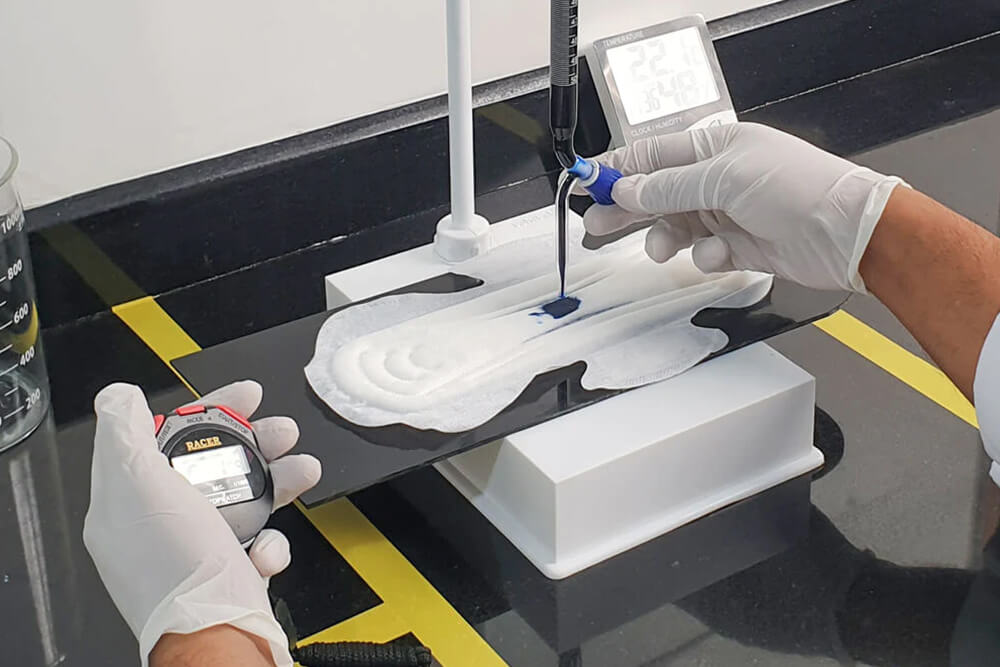 We follow strict hygiene and manufacturing process control at every step of our production process. Our production area has epoxy flooring and central air conditioning with positive pressure. Our dust-free production area is equipped with advanced Heating, Ventilation and Air Conditioning (HVAC) system that is designed to maintain a Class 10000 Clean Room environment.
Besides being US FDA registered, our manufacturing facility is also ISO 13485 and ISO 9001 certified.
Our efforts for making sustainable products affordable for everyone
Our product price reflects the cost and value of top-quality raw materials, our sustainable and ethical supply chain, and our determination to provide you only with the best.
That being said, we are constantly directing all our energy and efforts into exploring new and innovative raw materials that can make our products more affordable. Our R&D Centre is equipped with 8 departments, all of which are hard at work trying to come up with feasible products.
As we grow, we are also aiming to establish a more cost-effective and fully vertically integrated supply chain that can not only allow us to manufacture high-quality sustainable raw materials that go into making our finished products but also help us reduce our dependency on a highly volatile supply chain and periodic price fluctuations.
We hope you'll take a chance on us today, so that we can get the chance to make the world a better place for every menstruator out there with every passing day. Your patronage make us who we are; as always, we are incredibly grateful for, blessed and humbled by every action you take to support our journey!