Sore, sensitive, lumpy, firm, soft, lopsided, perky – your breasts can be all of these and none of these at the same time. But during your periods, sometimes your breasts can be unusually sensitive, tender, swollen and might cause dull throbbing pain and at other times they can be round and perky.
If you also fall in this category of women who experience period-related breast pain, you know that having sensitive breasts during or right before your periods can be annoying. On the upside, it can also be a good indicator that lets you know that your periods are just around the corner.
Since you have been dealing with this issue ever since puberty, you probably haven't given it much thought. There's a reason behind this pain and also ways for you to deal with it.
It's Always About Your Hormones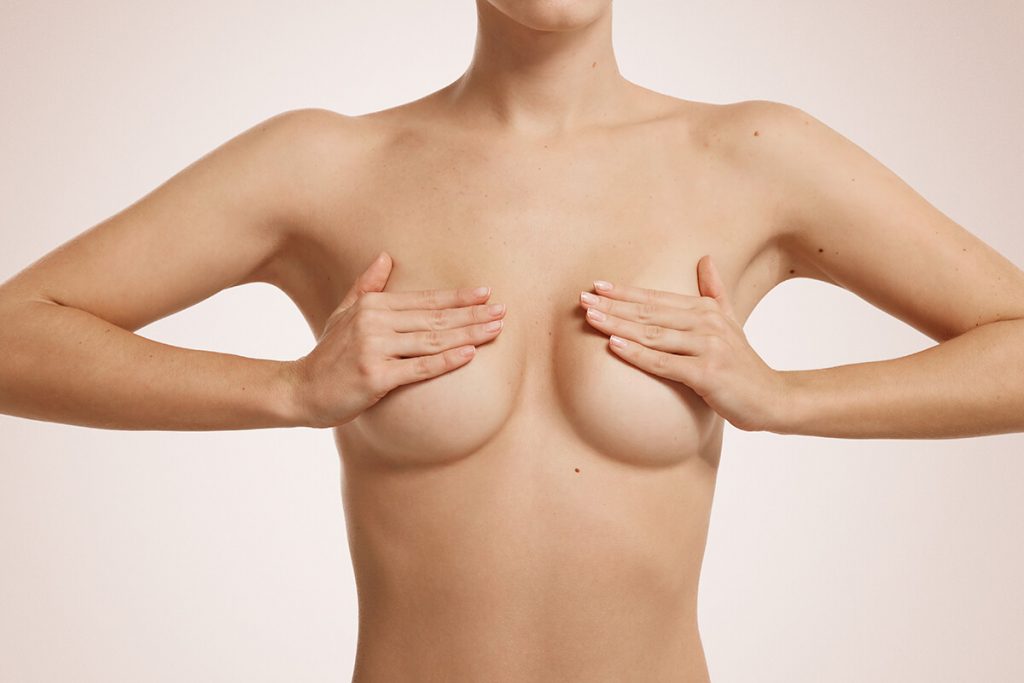 While the exact process behind breast soreness is still being researched, the cause is pretty clear – hormones. Breast related soreness and pain are caused by the fluctuating levels of progesterone and estrogen in your body. The tenderness you feel is a result of breast lobes and breast ducts enlarging around the time of ovulation. More specifically, increasing levels of estrogen in the first two weeks of your cycle can cause your breasts to get bigger, while increasing amounts of progesterone during the second half may make your milk ducts puff up.
All this together leads to the puffiness and sensitivity you experience during your periods. Some women feel breast pain as they enter menopause. During menopause, the drop in production of sex hormones can also lead to a lack of elasticity, sagging and breast pain.
Non-Period Related Breast Pain Is A Problem.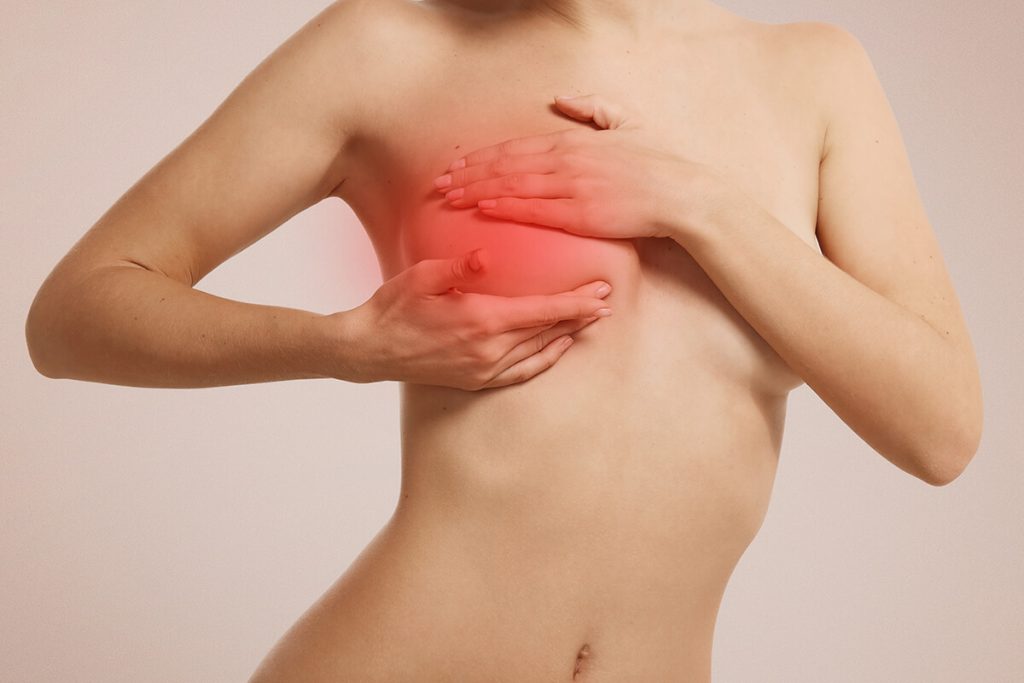 Breast pain, which is called mastalgia, is normal during periods if it is cyclic, but non-cyclic pain at other stages of the menstrual cycle can be caused by changes in your body that may be indicative of imbalances in the body, diseases or sometimes even pregnancy.
A poor lifestyle does not typically cause breast pain. Still, there are theories that state that excess consumption of alcohol, caffeine, saturated fat-rich food or a carb-heavy diet can aggravate breast pain during and sometimes before your periods.
Sometimes contraceptive pills can also increase sensitivity at different stages in your cycle. On the other hand, some women benefit from contraceptive pills as it leads to lesser soreness. The effect of the pills depends on your constitution and the type of oral contraceptive so take your doctor's advice when it comes to contraceptives. 
Small lumps in your breast due to fibrocystic breast changes can also cause mastalgia. While they aren't dangerous, breast cysts, fibrocystic changes, and breast fibroadenomas can also cause fluctuating pain. Pregnancy-related breast pain is different from menstrual soreness and is often felt two weeks after conception.
Reducing Breast Pain Isn't Difficult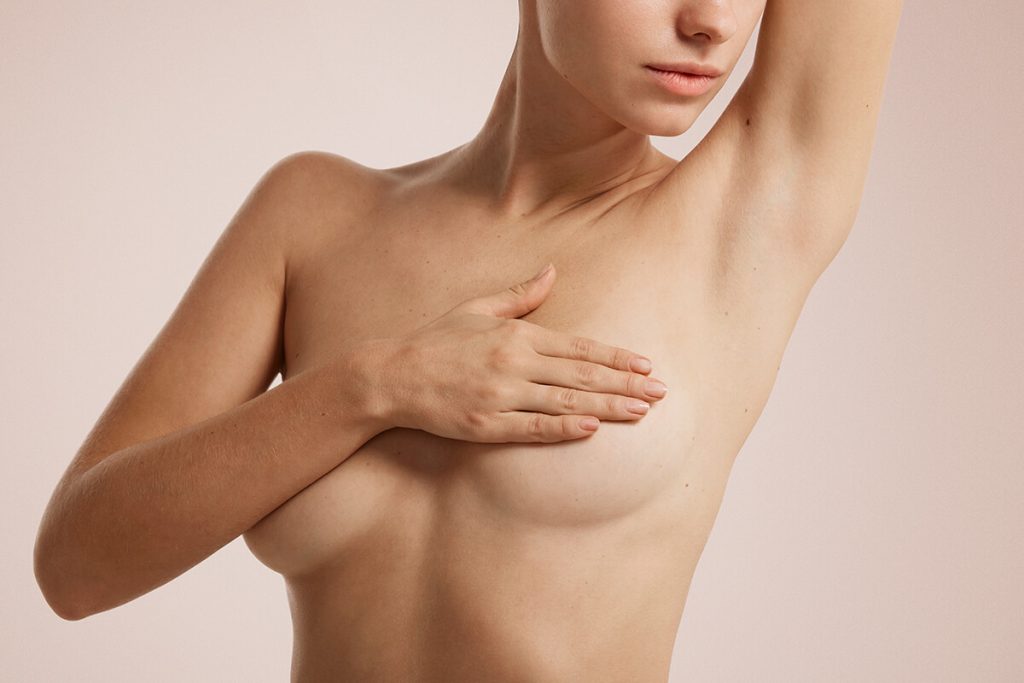 Your lifestyle may not be the cause of breast soreness, but it can help alleviate your pain. Avoiding caffeine and alcohol as well as eating a low fat, high fiber diet that's rich in vegetables and whole grains can reduce the soreness in your breasts. In addition to a healthy diet, you can also take in more vitamin E and vitamin B6 rich food and use herbs like primrose in your meals after consulting your doctor.
During your periods, you can depend on a comfortable and supportive sports bra to reduce swaying and movement so that you experience the least amount of pain. Women with smaller breasts can also consider wearing just camisoles as they are less restrictive. Hot packs aren't just great for period cramps, they can also help relieve your breast pain, just make sure that it doesn't touch your skin directly. While cyclic breast pain is normal, there's no reason to disregard the discomfort you feel. Try taking small steps to be as comfortable as possible during your periods. Your body and your breasts will change with age, but any sudden changes should not go unnoticed. If you feel a change in the texture, pain levels, or notice unusual discharges from your breasts, consult a doctor. Taking care of your comfort and your body is all part of being responsible for your well-being and health.