In the previous section, 'Understanding Biodegradability And Compostability Of Different Materials', we shed clarity on the terms 'biodegradable', 'compostable', 'oxo-degradable' and many other buzzwords that are currently frequently misused in marketing and advertising to sell products that may not really be eco-friendly.
In this article, we will discuss the biodegradability and compostability of ingredients used in the different layers of a sanitary pad.
Today, health-conscious and eco-conscious consumers are willing to go the extra mile to purchase products that are good for the environment. Some brands take advantage of this fact and use misleading eco-friendly terminology to trick you into buying something that may not really be as sustainable as you might have thought.
Before we get into the technicalities, let us understand the composition of the different layers in a sanitary pad:
Sanitary pads are available in a wide range of styles and absorbencies. Most commercial sanitary pads are made with multiple layers wherein each layer is chosen with desired characteristics for a specific function as described below.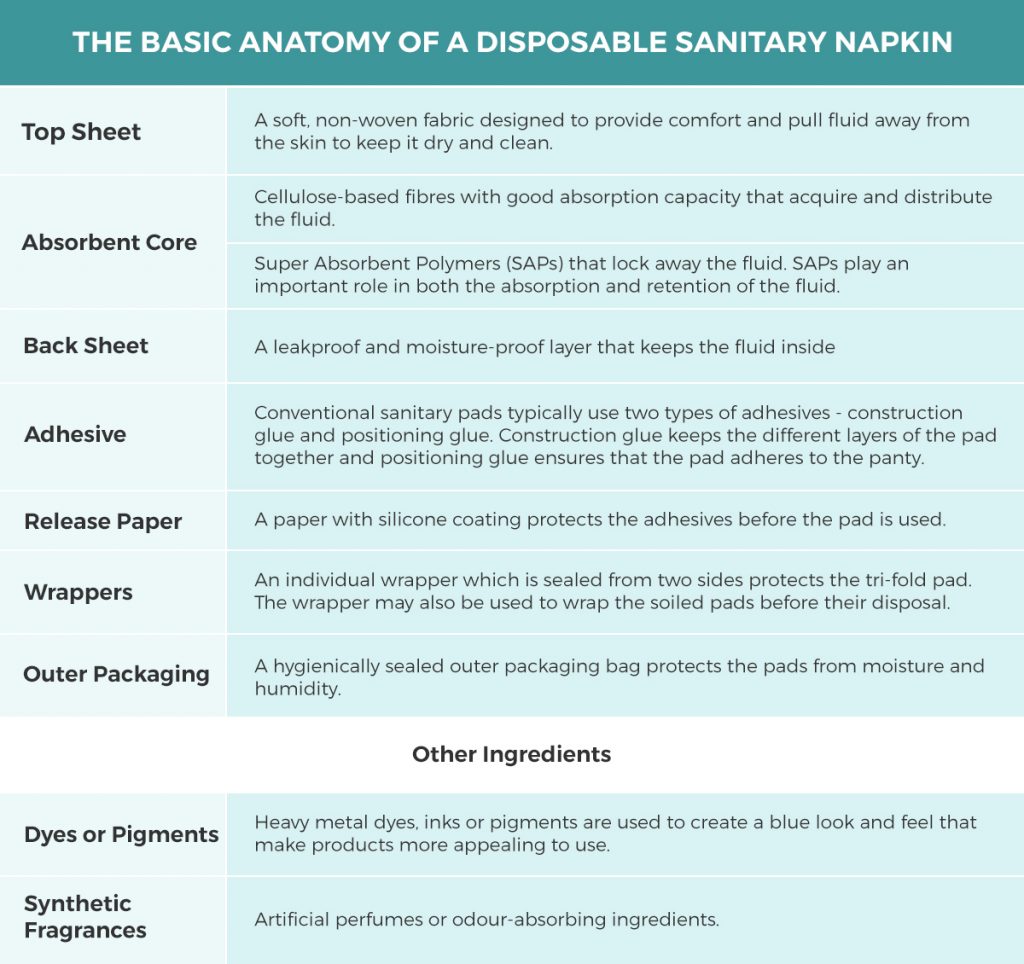 Synthetic Ingredients Used In Conventional Sanitary Pads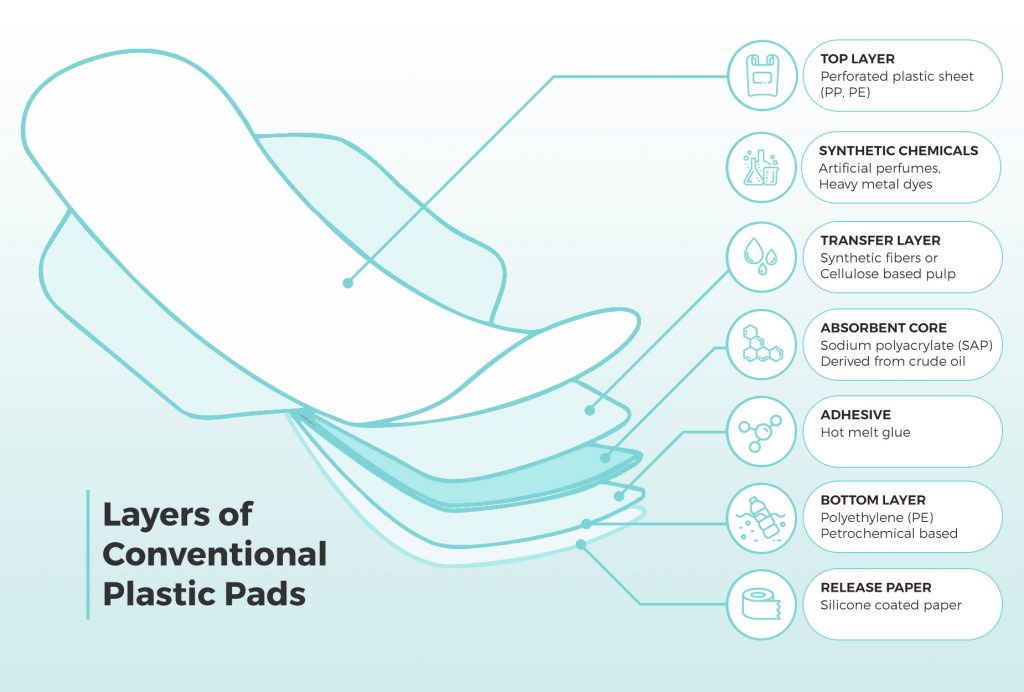 Did you know that conventional sanitary pads contain up to 90% plastic and remain unchanged in landfills for around 600-800 years after their disposal?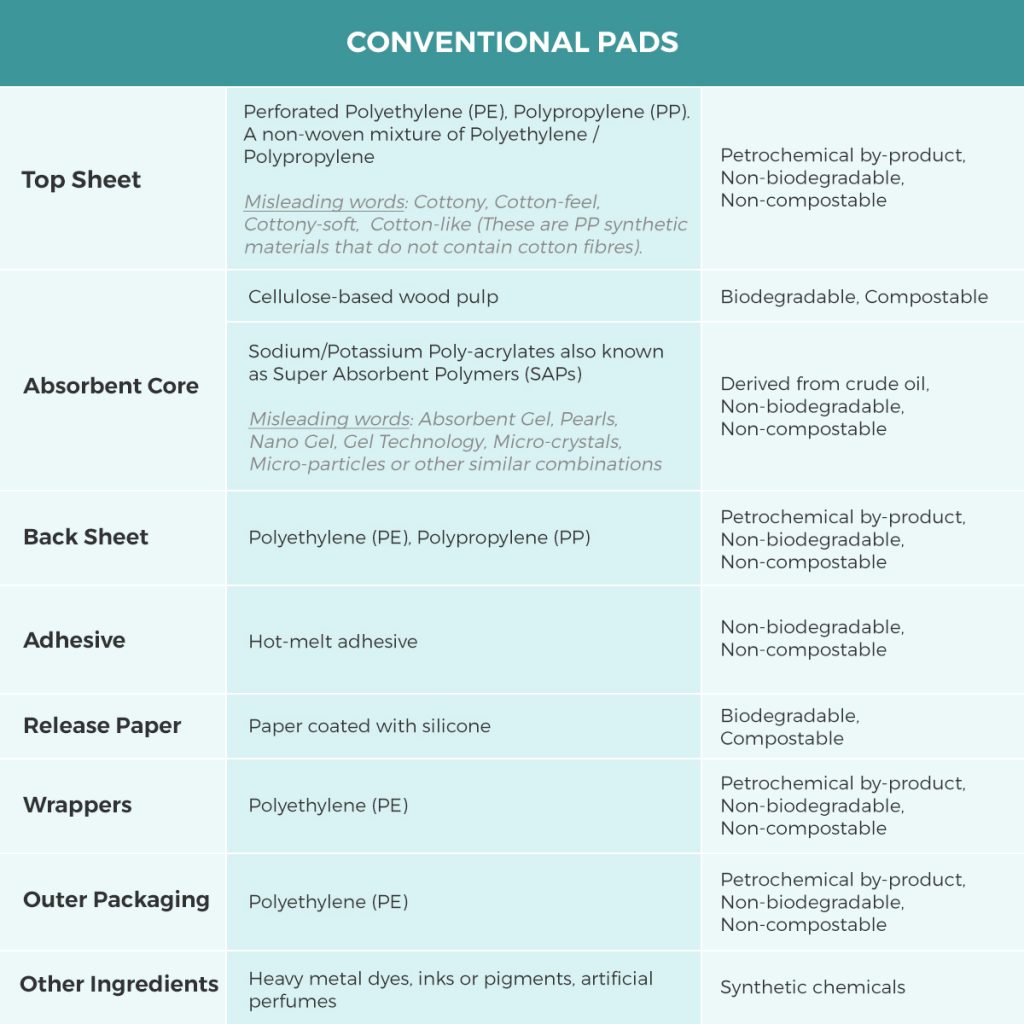 Sustainable Plant-Based Ingredients Used In A Sparkle Sanitary Pad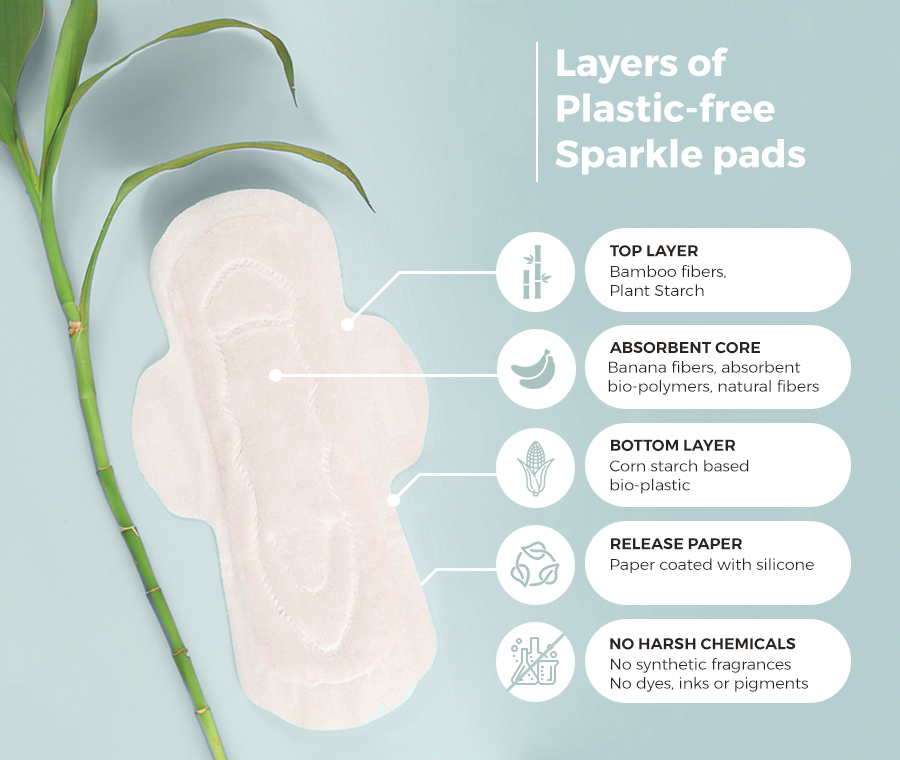 We have carefully chosen sustainable plant-based ingredients that are gentle on your skin and kind to the planet. Made from banana fibres, bamboo fibres and corn starch, Sparkle pads do not contain plastics, perfumes or other harsh chemicals.
The law does not require menstrual hygiene product manufacturers to disclose the ingredients. At Sparkle, we hold ourselves to higher standards. Instead of using misleading words, we believe in sharing the details of our offerings openly.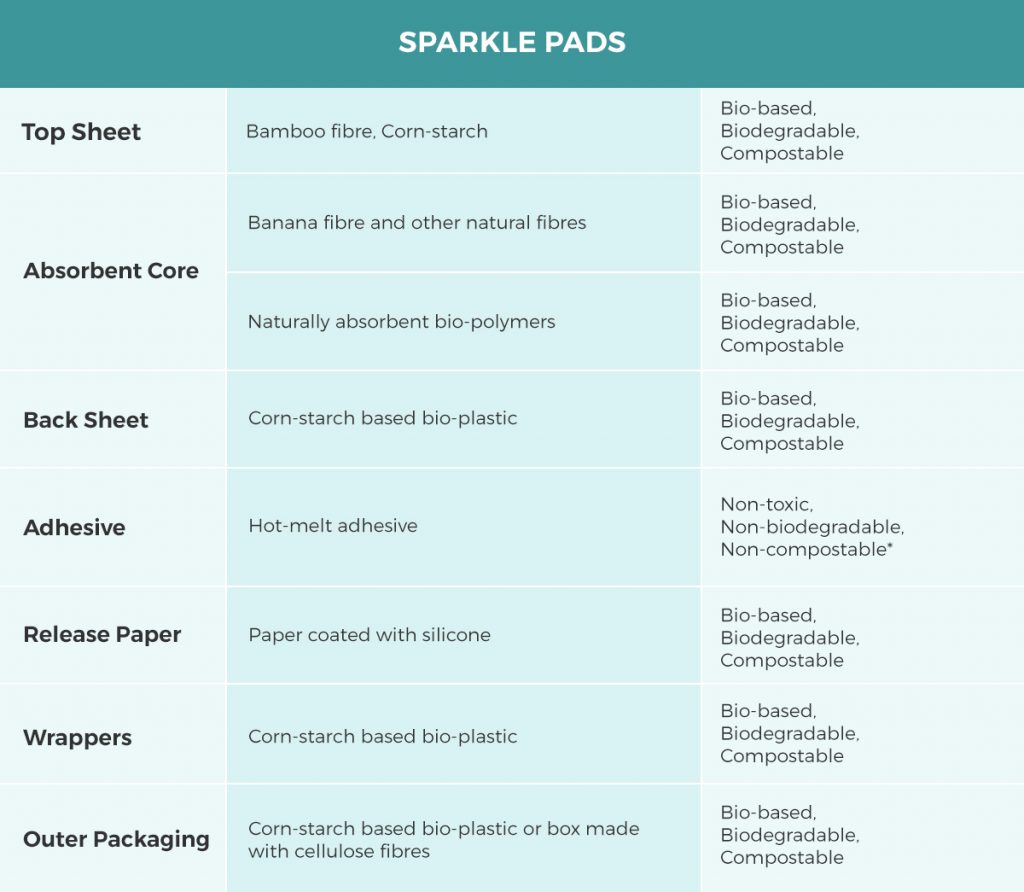 *Due to limitations in global technological advancements, 100% biodegradable and compostable hot-melt adhesive suitable for our application does not exist anywhere in the world yet. We are continuously collaborating with leading adhesive companies across the globe to develop a newer, more sustainable grade of hot-melt adhesive that can be suitable to be used in Sparkle pads.
At the moment, Sparkle pads are made up of around 97% bio-based, natural and compostable ingredients that can biodegrade in about 6 months of disposal under ideal microbial conditions. The remaining 2-3% of ingredients that may not be classified as 100% biodegradable and compostable materials, mainly include hot-melt adhesives, as no suitable alternatives are available at the moment.
To learn more about what happens to a soiled sanitary pad after you throw it in a waste bin, where it ends up, and the biodegradability and compostability of the same in a landfill, please read the following section: